Young trio unearths a musical nugget of gold with Armenian rarity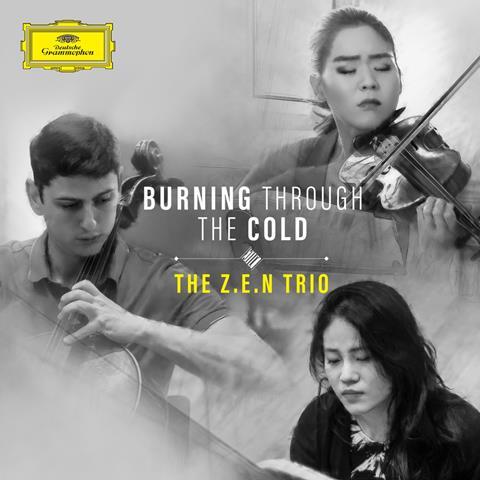 The Strad Issue: April 2021
Description: Young trio unearths a musical nugget of gold with Armenian rarity
Musicians: ZEN Trio
Works: Shostakovich: Piano Trio no.2 in E minor op.67. Babadjanian: Piano Trio in F sharp minor. Khachaturian: Sabre Dance for Piano Trio. Rachmaninoff: Vocalise op.34
Catalogue number: DG 4855046
It's Soviet piano trios for this second DG recording from the ZEN Trio, who met as BBC New Generation Artists in 2015, and Shostakovich's second trio makes for an attention-grabbing start – those eerie cello harmonics sounding remarkably steady and clear, creating an impression more of otherworldly beauty than of broken fragility. Onwards, and polished attack and beauty are the watchwords, always with a strong singing quality, and while the final movement march feels rather polite, lacking in desperation and acerbic forward thrust, you at least still have the genuinely exhilarating scherzo still ringing in your ears.
The stand-out performance is unquestionably the Babadjanian Piano Trio, with its interesting disconnect between the 1952 composition date and an older, more post-Romantic language (due in part to its culturally conservative Soviet-era Armenian context). For starters, it's very welcome to have this neglected beauty presented on disc by musicians of this calibre. But the performance also delivers in spades: warmly impassioned and beautifully shaped; the many long lines truly feeling like endless, unwaveringly taut, organic unfurlings; razor-sharp definition to the ensemble phrases, rendering its silences all the more deafening.
Add crisp, natural engineering giving us a non-obtrusive sense of place – Liverpool's The Friary, recorded pre-Covid in November 2019 – and the Babadjanian alone makes this worthy of your time.
CHARLOTTE GARDNER