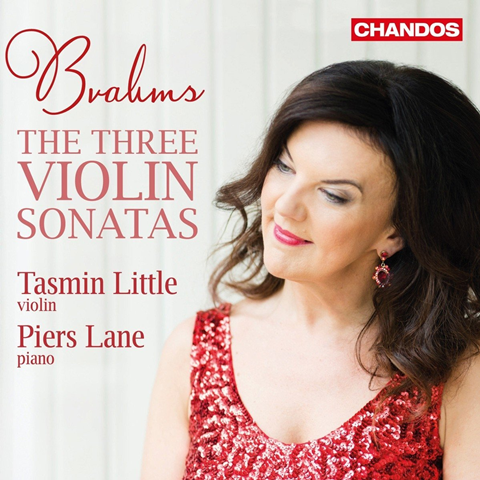 The Strad Issue: May 2018
Description: Weaving a little more magic in Brahms's sonatas
Musicians: Tasmin Little (violin), Piers Lane (piano)
Works: BRAHMS Violin Sonatas: no.1 in G major op.78, no.2 in A major op.100, no.3 in D minor op.108
Catalogue Number: CHANDOS CHAN 10977
Tasmin Little begins Brahms's First Violin Sonata with the mixture of precision, tonal warmth and flexibility that is always a feature of her playing. She will nail one phrase with silvery brilliance and bring gentle mystery to the next. The dolce lead, back to the recapitulation of the first movement, is magical. She plays the theme of the second movement with a richness that brings her mentor Menuhin to mind. The final Allegro combines beguiling simplicity and a sense of confidentiality with a confident reprise of the slow movement at its heart.
The Second Sonata has an air of reverie to it, with liquid phrasing in the first and last movements, as if she is exploring every phrase to find out what comes at the end. The vivace sections of the second movement are quicksilver, with light and nimble playing from Little and the always-excellent Piers Lane. In the first movement of the Third Sonata there are stirring, heroic moments, but here, as in all the sonatas, much of it has a feeling of intimacy, of something personal being shared.
The slow movement is a seamless flow of intense, controlled emotion, and the finale has some splendid theatrical outbursts. The recorded sound is rich, with the musicians close.
TIM HOMFRAY