Golden-age violin sound brings a warm sense of yesterday to the music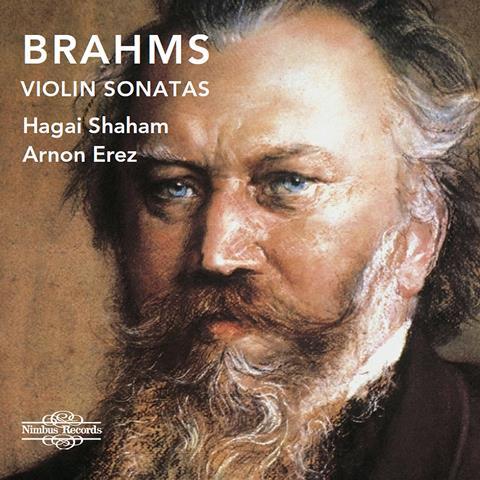 The Strad Issue: June 2021
Description: Golden-age violin sound brings a warm sense of yesterday to the music
Musicians: Hagai Shaham (violin) Arnon Erez (piano)
Works: Brahms: Violin Sonatas: no.1 in G major op.78; no.2 in A major op.100; no.3 in D minor op.108
Catalogue number: NIMBUS RECORDS NI 8106
There's a feeling of nostalgia to Hagai Shaham's rendering of Brahms's G major Sonata, due in part to his wonderful sound, perhaps somewhat old-fashioned in the best possible sense, with its warm, elegant vibrato, eloquent in the way it leans on key notes in a phrase and follows the shape of a passage. That nostalgic feeling also comes from Shaham's judicious use of portamento, which gives a rich glow to the double-stopped theme of the second movement when it returns after the funeral march.
In the last movement Shaham, taking his cue from Brahms's dolce markings, is gentle and wistful, before the reprise of the second movement reaches its stirring climax. In the A major Sonata his lyricism is balanced by robust declarations, bright-toned and urgent. The andantes of the second movement are pure song, and the opening melody of the flowing finale has a wonderful honeyed tone.
In the first movement of the D minor Sonata the exceptional rhapsodic playing of Shaham and Erez is equally mellifluous in melody and in oscillating quavers, before they move inexorably into vivid drama. The Adagio has both simplicity and nobility, and after the gentle third movement there is fierceness in the finale. The sound is close and well balanced.
TIM HOMFRAY