Beautiful playing in a fascinating exploration of a 17th-century manuscript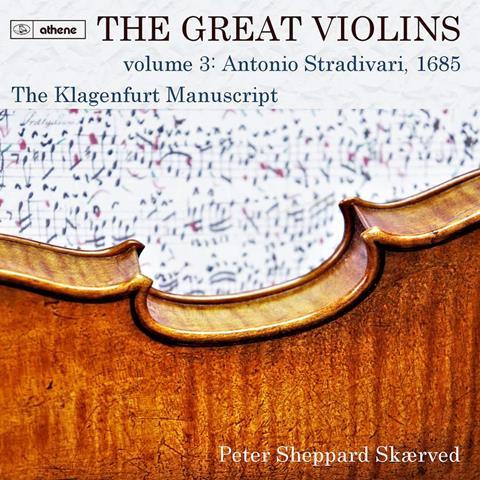 THE STRAD RECOMMENDS
The Strad Issue: June 2020
Description: Beautiful playing in a fascinating exploration of a 17th-century manuscript
Musicians: Peter Sheppard Skærved (violin)
Works: Anonymous: The Klagenfurt Manuscript
Catalogue Number ATHENE ATH 23206 (2 CDS)
These CDs make a wonderful addition to our stock of German Baroque solo violin music on record by Bach, Biber, Westhoff et al. Peter Sheppard Skærved, one of the most restless, probing intellects on the scene, has devotedly documented 100 pieces from a legendary 17th-century manuscript. It should be the 'Sankt Georgen am Längsee Manuscript', as it comes from the Convent at that Carinthian town. Skærved is convinced its compiler was the composer, rather than just a violinist, and probably a nun.
Virtually all the pieces are preludes (marked Praeambulus or Praeludium) or dances such as allemande, courant, minuetto, sarabande or gigue. There are one theme-and-variations, one 'finale', one marcia, one aria and one character gigue, 'Pfefferstossl', known from other composers and sources. A few pieces are followed by 'doubles' or variations. Only one, a prelude, extends past three minutes. Most are in scordatura and it is easy to assemble little suites in the same key.
By the time he came to the studio, Skærved had lived with the pieces for 18 months. His playing, with a small bow by Antonino Airenti of Genoa, on a small Strad – with 19th-century tilted neck but strung with uncovered gut – is unfailingly pure and beautiful.
TULLY POTTER