Clean and highly musical performances that want a little for character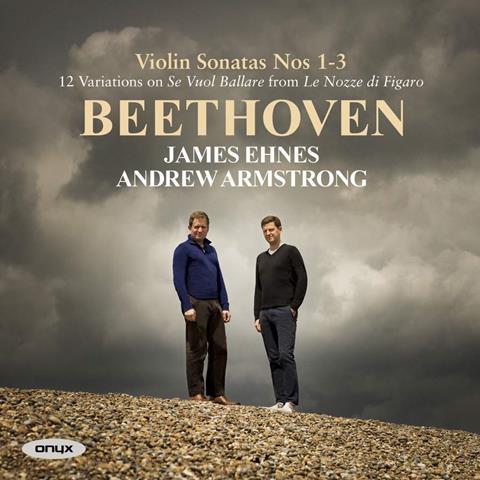 The Strad Issue: January 2020
Description: Clean and highly musical performances that want a little for character
Musicians: James Ehnes (violin) Andrew Armstrong (piano)
Works: Beethoven: Three Violin Sonatas, op.12; 12 Variations on 'Se vuol ballare' WoO40
Catalogue Number: ONYX 4177
The Canadian James Ehnes is an admirably clean violinist, although his E-string sound is a tad astringent; and Andrew Armstrong, from Connecticut, is a very good chamber music pianist. Their instruments are well balanced, vital in these works 'for piano and violin'.
The playing is bright and stylish, though with no great individuality. Exposition repeats are taken, slow movements are well done – that of no.1 in D major, a theme and variations, is pleasantly announced and its variations are alertly interpreted, as are those in the quirky WoO40.
They are straight into their stride in no.2, with every note in place, good timing and rhythm, and a delightful final Allegro piacevole. They rise to the greater stature of no.3, enjoying Beethoven's counterpoint in the Allegro molto finale, though with no great wit. It takes good musicianship to play like this.
However, turn to the op 12 performances in the 2001 complete sonatas by an all-Canadian duo – Andrew Dawes of Orford Quartet fame and the wonderful Jane Coop – and you hear what the Onyx team lacks: personality. The older duo makes so much more of no.3, especially, with a much slower tempo in the Adagio.
TULLY POTTER