Ravishing playing in this heartfelt tribute to the French capital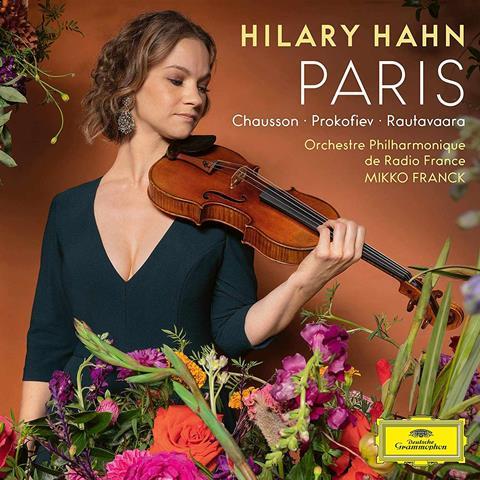 THE STRAD RECOMMENDS
The Strad Issue: June 2021
Description: Ravishing playing in this heartfelt tribute to the French capital
Musicians: Hilary Hahn (violin) Orchestre Philharmonique de Radio France/Mikko Franck
Works: Chausson: Poème for violin and orchestra op.25. Prokofiev: Violin Concerto no.1 in D major op.19. Rautavaara: Deux Sérénades
Catalogue number: DG 483 9847
Paris
Chausson's Poème is one of the most elusive of violin masterpieces. Its musical essence is the antithesis of a virtuoso showstopper, even if some of the big-name players of the past have tended to emphasise its Wagnerian, Parisian hothouse moodiness rather than take a lead from the work's title. This is where Hilary Hahn really comes into her own, interweaving with the orchestra as though she is emerging from within its ranks rather than as an up-front soloist. By avoiding the trap of emotionally overloading a score that is already expressively supercharged, Hahn and Mikko Franck tantalise the senses with a series of introspective musings.
Prokofiev's First Concerto is stylistically more complex, ranging from half-spoken asides to full-on virtuoso chicanery. Again, one is more than usually aware of how soloist and orchestra interweave, especially in the central Scherzo, in which Hahn relishes the dazzling tonal colours of the music rather than focusing merely on its tour de force exuberance.
Most ravishing of all is the world premiere recording of Rautavaara's Deux Sérénades, intended originally for Hahn. The scoring was not entirely fleshed out when the composer died in 2016, so it was left to former pupil Kalevi Aho to complete the orchestration. Exquisitely written and played with beguiling intimacy and expressive candour, it sets the seal on one of Hahn's finest releases to date.
JULIAN HAYLOCK