Stylish yet sincere and focused playing in third volume from this duo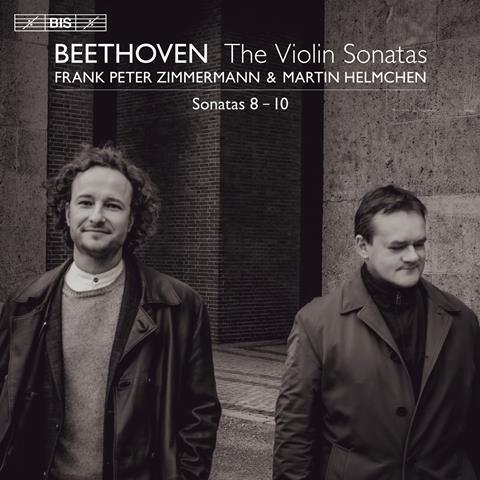 The Strad Issue: December 2021
Description: Stylish yet sincere and focused playing in third volume from this duo
Musicians: Frank Peter Zimmermann (violin) Martin Helmchen (piano)
Works: Beethoven: Violin Sonatas vol.3: nos.8–10
Catalogue number: BIS BIS-2537 (SACD)
From the start, this series has been characterised by the sort of effortless style, grace and extreme sincerity with which we associate both musicians. The final volume is no different. Again, Zimmermann's sound sits somewhere in between the historically informed world of modern players like Viktoria Mullova, and the Romantic spirit of his hero Arthur Grumiaux. Helmchen, playing with Classical style and ornamentation, is seated at a 'straight-strung' concert grand by Chris Maene – less boomy than a Steinway or Bösendorfer and a certain friend to other string-playing collaborators.
After a filigree and convivial Sonata no.8, does the 'Kreutzer' catch fire? This is a performance looking backwards to Viennese Classicism rather than forwards to incendiary, first-person Romanticism. The excitement is found less in histrionics (though there is the odd surprise), more in the focus and agility of two musicians who sound as though they are locked in musical and optometric conversation. Some might find the Variations mannered.
Zimmermann's 'Lady Inchiquin' Stradivari of 1711 sounds with a subtlety and sweetness that matches closely the brightness of Helmchen's piano. Perhaps that's why the Sonata no.10 is the real triumph here: softly spoken throughout, with the sense of intimacy and restraint approaching transcendence. The sound is faultless.
ANDREW MELLOR