Tim Homfray hears the performance of Messiaen at London's Purcell Room on 22 June 2023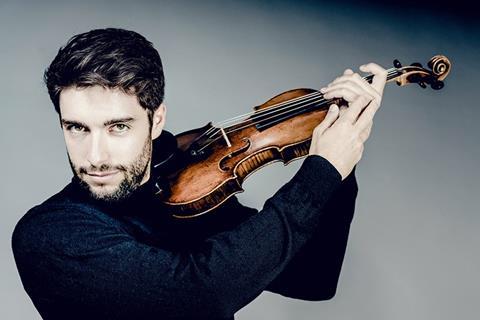 Many composers have written with particular players in mind. How fortunate for Messiaen that, even among the grimness of a Second World War prison camp, he could find three other musicians on whom he could make the extraordinary technical and musical demands of his Quatuor pour la fin du temps.
The piece was well served in an early-evening concert, with violinist Thomas Reif, concertmaster of the Bavarian Radio Symphony Orchestra, cellist Sebastian Klinger, until recently also from the BRSO, along with clarinettist Sebastian Manz of the SWR Symphony Orchestra and the famously bare-footed pianist Alice Sara Ott. The musicians gave a memorable performance: Klinger, in his solo movement 'Louange' (the fifth) with Ott, and Reif with his own 'Louange' to end the work, were sublime; their long, slow meditations imbued with quiet rapture and beauty.
Together the four of them kicked up an alarming storm as the apocalypse approached: the unison 'Danse de la Fureur' (the sixth movement) had remarkable intensity and accuracy. Elsewhere there were delicacy and subtle colours as Messiaen evoked birds and rainbows, and passages of blissful serenity. The foursome did it again an hour later: it is not often that the world ends twice in one day.
TIM HOMFRAY