The 16-year-old triumphed in the violin section, winning €10,000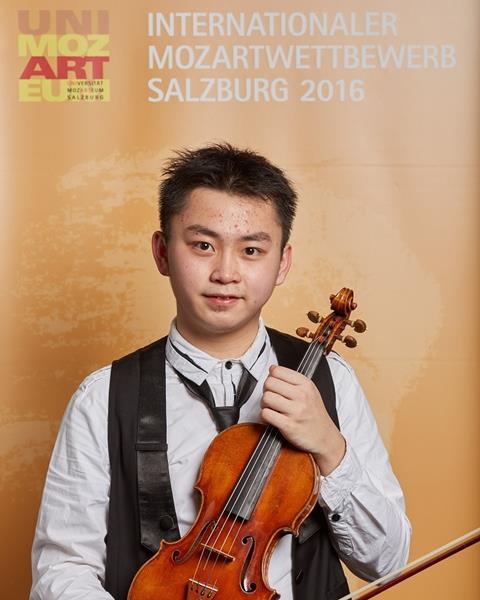 Ziyu He has won the violin section of the 12th International Mozart Competition Salzburg, and receives €10,000. The 16-year-old Chinese violinist, a student at Salzburg's Universität Mozarteum, also won the Special Prize for the best interpretation of the commissioned work by Gerhard Wimberger.
Second prize, worth €7,000, was awarded to 24-year-old German violinist Thomas Reif, a former Mozarteum student, while third prize, worth €4,000, went to Benjamin Marquise Gilmore from the Netherlands. All three finalists performed Mozart's Violin Concerto no. 5 in the Great Hall of the Mozarteum Foundation.
Ziyu He has won a number of competitions, including first prize at the Szymon Goldberg Award of the Meissen Music Academy in 2012, and third prize at both the International Violin Competition in Kloster Schöntal and at the International Louis Spohr Competition in 2013. He also won the Eurovision Young Musician of the Year Competition in 2014.
The International Mozart competition is held every two years, dedicated alternately to violin / piano, and string quartet / voice. This year's violin jury was chaired by Benjamin Schmid, and included Hans Graf, Esther Hoppe, Priya Mitchell, Gerhard Schulz, Matthias Schulz, Sergiu Schwartz.