Extroversion is to the fore in this all-American album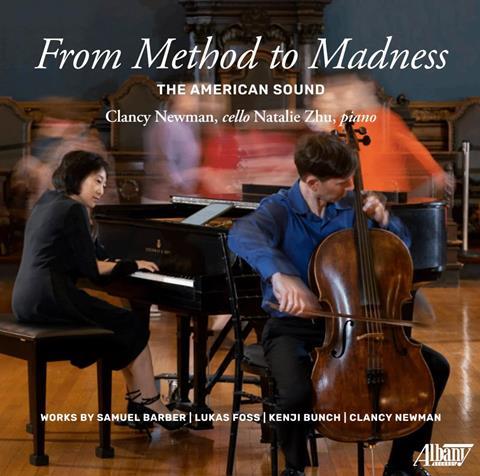 The Strad Issue: October 2023
Description: Extroversion is to the fore in this all-American album
Musicians: Clancy Newman (cello) Natalie Zhu (piano)
Works: Music by Barber, Bunch, Foss and Newman
Catalogue number: ALBANY RECORDS TROY1935
On the strength of this energising new disc, New York-born cellist, composer, teacher and writer Clancy Newman has a remarkable perspective on performance. He brings together a muscularity so vivid it almost borders on the theatrical with an astonishing sense of precision and purity to his sound. The direct, dramatic result finds an ideal match in the strongly characterful music on this all-American disc – even if, ironically, not all of the works here are especially compelling themselves.
Newman shapes the grand, arching melodic lines in Barber's early Cello Sonata beautifully, with a silky sweetness to its more lyrical music, expertly conveying the composer's extroversion. His agility and precision come into their own in Lukas Foss's freewheeling, often humorous Capriccio, and if he might make the composer's unpredictable invention sound a touch too easy, his account is nonetheless big on character and spirit. Kenji Bunch's jazzy, poppy Broken Music gets a committed, thoughtful reading, with Newman driving its rhythms along with unrelenting energy. His own concluding From Method to Madness encapsulates the two sides to his performing personality, beginning as a strictly controlled, study-like workout before erupting in Latin exuberance.
There's plenty to savour in Newman's infectiously enthusiastic playing. It's a shame, then, that the recording levels so often place pianist Natalie Zhu – herself on exceptionally characterful form – so forward in the mix that she sometimes obscures the detail of his playing.
DAVID KETTLE