Charlotte Gardner reports from the annual Wigmore Hall concert, which took place on 30 June 2019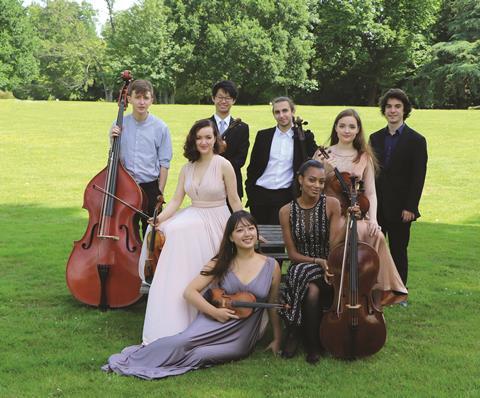 Last year when I attended the Yehudi Menuhin School summer concert, I was so struck by the generous enthusiasm of the students in attendance that I wrote an opinion piece in these pages suggesting conservatoires take a leaf out of the school's cultural book. So it was good news to sense the same supportive joie de vivre in the hall this year: 'same old' isn't always a good thing in the realm of music but this particular instance was a definite exception. In fact, for 2019 the pupils even extended their imitation-worthy behaviour to the audience domain, because having greeted the pre-concert request to suppress coughs with a cacophony of jocular pretend coughing, they barely made a sound for the rest of the night.
From here, while all the performances were of an exceptional level, there were a few special standouts. Topping these was Edgar Meyer's classical-meets-Bluegrass-meets-folk Duo for Violin and Double Bass from two 18-year-olds: American violinist Claire Wells and British double bassist Will Duerden (awarded the BBC Young Musician 2018 Walter Todd prize, and who begins at the RCM in September), over which the pair appeared to feel each other's every move and musical inflection, exquisitely finding both the music's stillness and movement via an organically shifting multitude of colours. The concert's finale also stood apart, this time for the way its young players made a repertoire staple sound both profoundly lived-in and newly minted: a thoughtfully shaped and autumnal-feeling Brahms G minor Piano Quartet from 19-year-old Polish violinist Mira Marton, 17-year-old British violist Hugo Haag, 19-year-old Spanish cellist Pere Puertas Masferrer and 19-year-old Turkish pianist Can Arisoy, whose dramatic final 'Gypsy Rondo' masterfully combined dazzle and dash with rhythmic precision and grandeur. In short: roll on next summer.
CHARLOTTE GARDNER