Tim Homfray visits London's Wigmore Hall on 30 October 2022 for the recital of Beethoven and Elgar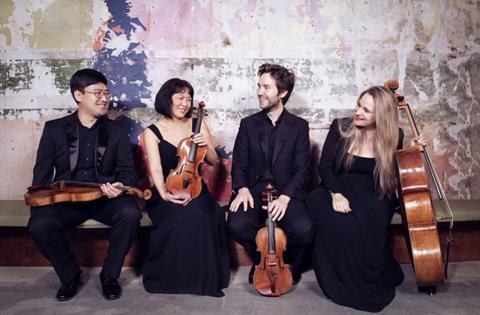 The Piatti Quartet opened its Sunday morning concert with Beethoven's First 'Rasumovsky' Quartet, caressing the first theme with care and sensitivity. There were vivid dynamic contrasts in the development, and the first violin's D flat scalic passages sounded free and explorative, followed by a steady, well-controlled crescendo. Impressive, too, was the way the dialogues between instruments before the recapitulation sounded like intimate reflections. The delicate beginning of the second movement gave way to rambunctious energy, all played with pristine neatness and accuracy. The third movement, Adagio molto e mesto, unfolded as a great arch of profound music making, with a breathless, hymn-like opening and some wonderfully soft playing. The final Allegro molto offered relief, open-hearted and jaunty.
Rebecca Chan led the Beethoven; she swapped places with Michael Trainor for Elgar's Quartet in E minor. The players wove beautifully around each other in the first movement, with the main voice constantly shifting, all leading to powerful, muscular playing at the emotionally raw climax. There was fluid phrasing and a feeling of freedom of expression in the second movement, marked Piacevole, building surely to the great restatement of the opening theme, and the final Allegro molto was suitably ebullient and colourful.
TIM HOMFRAY