Tim Homfray hears the rendition of Elgar's Violin Concerto at London's Royal Festival Hall on 3 November 2021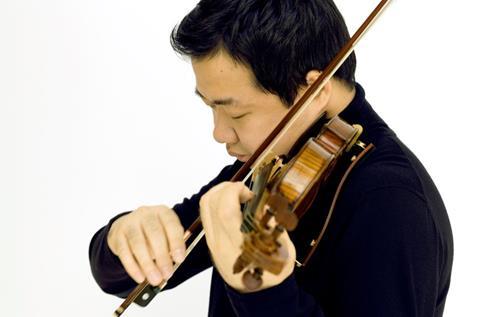 The Royal Philharmonic Orchestra and Vasily Petrenko, fresh from the élan of Walton's Johannesburg Festival Overture and the intricacies of Stravinsky's Petrushka in the first half of this concert, were thoroughly warmed up and in noble mood for Elgar's Violin Concerto after the break. It was a little surprising to see the soloist Ning Feng had the music with him, but he didn't seem to need it much. In the exposition of the Allegro he was meditative, but followed up with some impressive fireworks and tremendous playing on the G string. At the start of the development he was flexible, almost as if improvising, from which he built to a thrilling conclusion, with great power and body in his double-stops.
At the start of the Andante he was eloquent and beautiful, and not inclined to dally. He fell to musing, before producing great sweeping phrases and more superb playing on the G string. The movement had shape and purpose, encompassing intimate soliloquy as well as grandeur.
In the finale, Feng was flamboyant, fluent and at times capricious, playing with technical wizardry and a profound command of the fingerboard.
TIM HOMFRAY