Stunning virtuosity from a violinist who holds a musical universe in his hands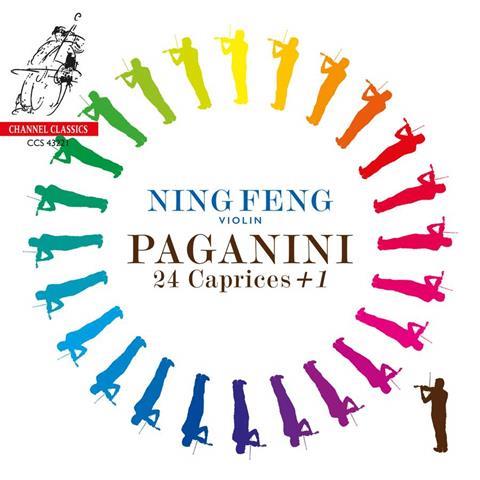 THE STRAD RECOMMENDS
The Strad Issue: March 2021
Description: Stunning virtuosity from a violinist who holds a musical universe in his hands
Musicians: Ning Feng (violin)
Works: Paganini: 24 Caprices op.1; Caprice d'Adieu in E major
Catalogue number: CHANNEL CLASSICS CCS 43221
This disc, containing Paganini playing that drives every other performance out of my mind while I am listening to it, makes me a Ning Feng fan. The Berlin-based Chinese violinist, whose teachers included Hu Weimin, Hu Kun and Antje Weithaas, was 37 and clearly at his peak when he made it in January 2020.
Ning's mastery of the technical difficulties is so complete that he can concentrate on the narrative, poetic operatic content of each piece. I have never before been reminded, in no.2, of the barking dog in Vivaldi's 'Spring'. The 'Once upon a time' opening of no.4, before Paganini's Byronic hero is off on his adventures, is beautifully realised. No.6 is spine-tingling. A bel canto aria is made of no.7.
No.9 is a poem, while no.10 could accompany the antics of Charlie Chaplin or Buster Keaton. The laughter in no.13 is really sinister. Horns in no.14 and fanfares in no.17 are literally bold as brass. No.22 is a splendid song with coloratura interlude and no.23 features heroic declamation.
No. 24 is lighter than usual, the left-hand pizzicato in Variation 9 amazing. And that is not all: as an encore, Ning gives us the Caprice d'Adieu which Paganini wrote for Eduard Eliason, a carefree goodbye like Schubert's Die Taubenpost at the end of Schwanengesang.
Ning is beautifully recorded by Jared Sacks in the Remonstrantse Kerk, Renswoude: the 2017 Samuel Zygmuntowicz fiddle rings out with an instant, hair-trigger response.
TULLY POTTER