Leah Hollingsworth visits the Weill Recital Hall in New York's Carnegie Hall for the performance on 15 February 2022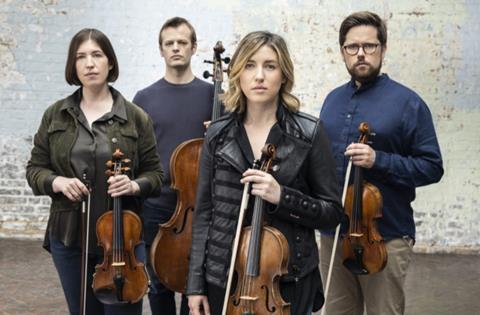 The Castalian Quartet brought an abundance of imagination and artistry to the Carnegie Hall stage in its New York City debut. However, while the thoughtfulness and investment in Mozart's D minor Quartet K421 was impressive, the minute attention to every nuance could be distracting in the Allegro moderato, as could the tempo fluctuations. However, the group captured the mood of the Andante very well, with myriad colour changes, even if phrase endings could become ragged. In the final two movements, the variable bow speeds, together with the almost flautando playing from the first violin Sini Simonen, were at times distracting.
Fanny Mendelssohn's String Quartet in E flat major followed, with the players finding a luscious depth of sound missing in the Mozart. The sparkling spiccato in the Allegretto was well played and the imagination and dexterity of Simonen's playing in the Romanze revealed the depths of the music.
Schubert's last quartet, the G major D887, was an excellent choice to conclude the concert. Here, the group's creativity and imagination made for a delightfully vibrant and engaging performance. Simonen's ability to produce an exquisite sound at speed was truly impressive. The Andante featured some fabulous cello playing and the warmth of the Trio amid the hair-raising Scherzo was delightful too. To the closing Allegro assai they brought humour, intensity and stamina.
LEAH HOLLINGSWORTH
Photo: Paul Marc Mitchell