Beguiling accounts of striking early works by black British Victorian composer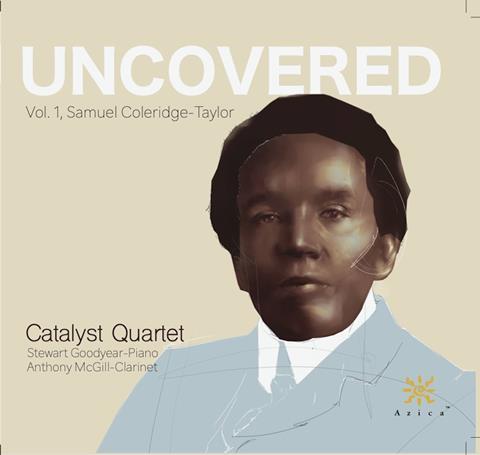 The Strad Issue: May 2021
Description: Beguiling accounts of striking early works by black British Victorian composer
Musicians: Catalyst Quartet, Stewart Goodyear (piano) Anthony McGill (clarinet)
Works: Coleridge-Taylor: Piano Quintet; Clarinet Quintet; Fantasiestücke
Catalogue number: AZICA RECORDS ACD-71336
Dating from the mid-1890s when Samuel Coleridge-Taylor was still a student at London's Royal College of Music, given the time, place and tutor (Charles Villiers Stanford), it is hardly surprising that the influences which first spring to mind in these remarkably accomplished works are Brahms and (especially) Dvořák.
Remarkably, Coleridge-Taylor was only 18 when he composed his Piano Quintet, by which time he had mastered both structure and expression in the central European tradition to a remarkable degree. The five Fantasiestücke for string quartet and Clarinet Quintet followed just two years later, yet there is already a more profound sense of independent expression. Texturally and generically Coleridge-Taylor's creative sources remain unmistakable, yet the shape of his ideas and the way he presents them are more strikingly personal.
Both guest musicians – gifted young pianist–composer Stewart Goodyear and New York Philharmonic principal clarinettist Anthony McGill – acquit themselves with distinction, playing with a mellifluous ease and beguiling tonal allure that fits hand-
in-glove with these enchanting early scores. Most crucially, the Catalyst Quartet creates a palpable sense of fresh discovery, of musical joy in the process of bringing these neglected scores to life, to rival even the Nash Ensemble on Hyperion. These fine performances have been captured in meticulously balanced, radiant sound.
JULIAN HAYLOCK