Expressive and well-balanced playing relishes Schubert's optimistic side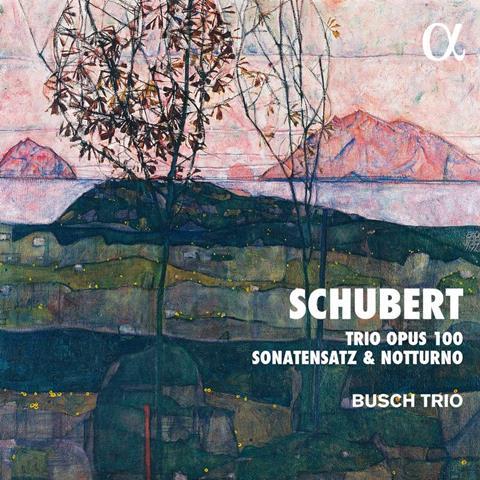 The Strad Issue: January 2021
Description: Expressive and well-balanced playing relishes Schubert's optimistic side
Musicians: Busch Trio
Works: Schubert: Piano Trio no.2 in E flat major D929; Piano Trio in B flat major 'Sonatensatz' D28; Notturno in E flat major D897
Catalogue number: ALPHA CLASSICS ALPHA632
In recent years it has become increasingly fashionable to record piano trios with a relatively discreet piano image as part of an egalitarian tendency away from instrumental domination in chamber music recordings. Yet, just as Classical-period violin sonata releases now tend (rightly) to reverse traditional procedures by focusing on the piano, so it is the piano that clearly dominates (mostly) in the trios of Mozart, Haydn, Beethoven and Schubert, and does so here with a dynamism that is highly compelling. As a result, Schubert's glistening textures, which so often emerge gently cushioned from a safe distance, come shining through with unapologetic verve and athleticism, relished at every turn by pianist Omri Epstein.
Another general interpretative tendency is to cast Schubert's later music – the E flat major Trio dates from 1827 – as though dark semantic shadows loom continuously overhead, transmuting even the lightest of gestures into doom-laden prophecy. Once again, the Busch Trio overturns this propensity by suggesting a composer who had everything to live for, while relishing his full expressive arsenal – the musicians even reinstate the long cut from the development section of the finale to enable the composer's often joyous inspiration its due.
Violinist Mathieu van Bellen (who plays the 'Adolf Busch' Guadagnini of 1783) and cellist Ori Epstein (on an 1815 Ceruti) match their sound to a remarkable degree, achieving a combined clarity, gently vibratoed purity and athletic poise that integrate perfectly with the piano. Captured in well-balanced, truthful sound, free of artificial reverberation, the two fillers tantalisingly suggest a composer looking forward to even greater things – sadly, in the case of the Notturno, destined never to be fulfilled.
JULIAN HAYLOCK