Julian Haylock reviews a volume of musings on music and geography by Edward Dusinberre, first violinist of the Takács Quartet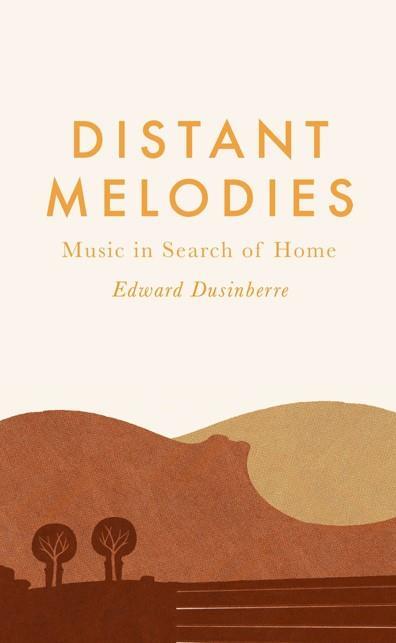 Distant Melodies: Music in Search of Home
Edward Dusinberre
208PP ISBN 9780226823430
Faber £18.99
First violin of the Takács Quartet for nearly 30 years, Edward Dusinberre is particularly fascinated by the relationship between music as written and experienced. His first book, Beethoven for a Later Age: The Journey of a String Quartet (2016), takes us behind the scenes to discover the process (both the joys and the frustrations) of creating interpretative unanimity out of some of the finest music ever composed. His latest tome looks at 'the different ways in which music can either alleviate or exacerbate the sense of distance from one's homeland', through the music of Elgar (Dusinberre was brought up in England) and Dvořák, Bartók and Britten, who all spent time away in North America (the Takács has been based at the University of Colorado for three decades).
It may sound like a challenge to counterbalance a narrative based on the Takács's travels with music's ability to convey a sense of isolation and separation from a composer's homeland. Yet, by merging the two inseparably, Dusinberre creates a compelling sense of unity. In the case of Bartók's Sixth Quartet, he points out how the work's preoccupation with sadness (all four movements are marked mesto – 'mournful') reflected the composer's desolate state of mind at the time – shortly after completing it, Bartók left Hungary for the US, never to return. Dusinberre reveals how his whole attitude to the quartet changed after performing it in the hall where Bartók gave his last concert, and visiting the house in which it was actually composed.
The sound of Elgar's music never fails to evoke a sense of nostalgia for Dusinberre's English childhood – Jacqueline du Pré's studio recording of the Elgar Concerto was a staple fixture on the family gramophone – to the extent that when fellow students at the Juilliard poked fun at Elgar's perceived parochialism, Dusinberre felt more than usually protective of its special qualities. This raises the whole question of music 'travelling' well, which Dusinberre explores in fascinating detail, pointing out the special relevance of time and place in Elgar's music.
Most revelatory of all is the chapter headed 'Where Britten Belongs?', in which Dusinberre discovers extraordinary parallels between the music of the First String Quartet and Les Illuminations, with Britten's experiences during his US sojourn, as well as the geographical impact of his homecoming on Peter Grimes. Dusinberre subtly illuminates his argument throughout with personal reminiscences and (by extension) those of the Takács, transmuting analysis and observation into something deeply touching.
JULIAN HAYLOCK