A fine soloist can't rescue a conservative Dane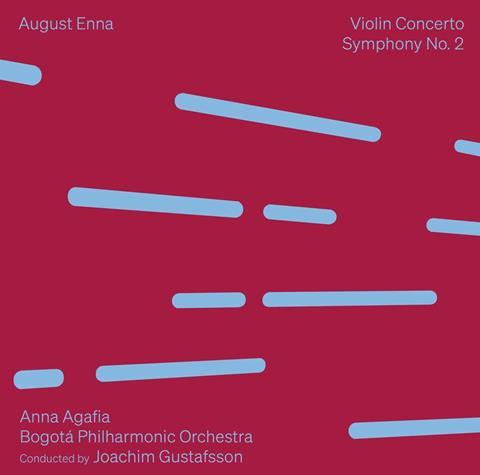 The Strad Issue: November 2023
Description: A fine soloist can't rescue a conservative Dane
Musicians: Anna Agafia (violin) Bogotá Philharmonic Orchestra/Joachim Gustafsson
Works: Enna: Violin Concerto; Symphony no.2
Catalogue number: DACAPO 8224753
The Danish composer August Enna was born in 1859, only five years before Richard Strauss, whose music sounds like the work of a dangerous radical by comparison. The curiosity is that Copenhagen was no backwater by the time Enna wrote his Violin Concerto in 1896. Many composers from the cold north have felt a yearning affinity with southern climes; Enna's distant Sicilian ancestry, his own experience as both a violinist and an opera composer, and his evident admiration for the example of Tchaikovsky, all leave an imprint on the concerto.
Unlike Tchaikovsky's Canzonetta, Enna makes his slow movement the work's centre of gravity, lifting a fragment of Canio's 'Vesti la giubba' from Leoncavallo's Pagliacci for melancholy melodic inspiration. Neither outer movement is especially quick, but both of them bristle with Flesch-accented technical challenges which Anna Agafia takes in her stride. She made a first-class, mostly overlooked debut on the Claves label earlier this year with concertos by Nielsen and Szymanowski. Her tone is beautifully centred even through hatfuls of double-stopping, and she has a singer's feel for the ebb and flow of a melody.
Agafia's elegant phrasing also deserves more shapely support than she receives here from the Bogotá orchestra under its Swedish music director. Their backward placing in the recorded mix serves her well, though they give a more stylish account of themselves in the fairy-tale, filmic sweep of Enna's Second Symphony. Why no Danish ensemble could be found to do the honours, we can only speculate.
PETER QUANTRILL