A chance to hear the world premiere of a brand new violin concerto commissioned and played by Joshua Bell was the highlight of a trip to the Colorado Music Festival for Emma Baker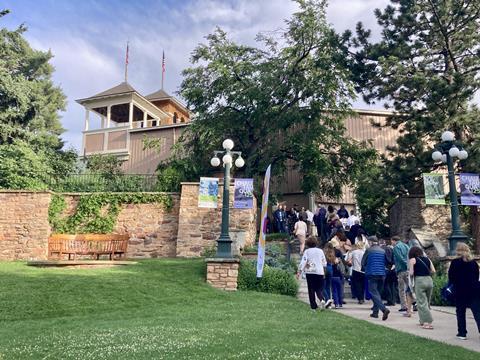 Discover more Featured Stories like this in The Strad Playing Hub.
Read more premium content for subscribers here
The drive west across the Colorado plains towards Boulder took my breath away: against a wide, dramatic sky the Rocky Mountains rise up and stretch from horizon to horizon, dividing continental North America from Canada to New Mexico.
For six weeks each summer since 1976, this spectacular setting has been home to the Colorado Music Festival (CMF). Under the music directorship of Peter Oundjian, principal conductor of the Colorado Symphony Orchestra and former leader of the Tokyo Quartet, the festival is known for star visiting soloists and new commissions, and for its orchestra, which is made up of section principals from top US orchestras, who converge on the delightful university town of Boulder for the duration of the festival. The CMF has an eye on future talent too, through its Festival Fellows programme. Eight aspiring professional string players from diverse backgrounds are selected from leading US conservatoires to be embedded in the festival for its duration. The 2023 Fellows – four individual players and a string quartet – had the opportunity to attend coaching sessions and seminars, as well as perform in festival concerts. It is an unparalleled opportunity to be heard by and make valuable connections with members of the best orchestras in the US, all in one place.
For the 2023 edition (29 June–6 August) some of the visiting big names included the Jack Quartet, cellist Johannes Moser and violinist Grace Park, as well composer-in-residence John Corigliano.
When I arrived, for the final two concerts of the festival, the spotlight was on Joshua Bell, who was in town to workshop and perform the world premiere of his new commission: a suite for violin and orchestra, The Elements.
I attended the final rehearsal at the festival's historic concert venue, the Chautauqua Auditorium. Built in 1898 as part of a US-wide social and cultural movement, it's a vast, barn-like structure that seats an audience of 1,300, and is constructed almost entirely from wood. There is no artificial heating or cooling, save for a couple of enormous ceiling fans, and I could see daylight in between the pine slats that make up the walls, but the acoustic of this 125-year-old structure is marvellously warm and clear.
It was the ideal place to hear a new work take shape. For The Elements, Bell commissioned five leading American contemporary composers – Jake Heggie, Jennifer Higdon, Edgar Meyer, Jessie Montgomery and Kevin Puts – each to write a movement based on the classical elements (fire, water, earth and air) with the addition of a fifth 'element': space. The full work was split over two concerts as a preview performance, before its official world premiere in Hamburg in the autumn. That morning all three of the composers featured in the first concert were present – Puts (Earth), Meyer (Water) and Heggie (Fire). It was intriguing to watch the interactions between soloist, composer, conductor and orchestra and witness the fine-tuning at the end of a long collaborative process.
'I'm not the guy for extreme avant-garde music. I never have been' – Joshua Bell
What of the music? I was struck by the work's sense of unity, despite its featuring different composers, and also its immediately approachable tonal and lyrical style. This is just what Bell was aiming for, as he told me after the rehearsal. 'I'm not the guy for extreme avant-garde music. I never have been. There are those who embrace and do amazing jobs with twelve-tone music and do it really convincingly, but I am not one of those. There is so much to do in this life and you can't do everything!'
After the rehearsals I explored the area around the Chautauqua Auditorium, which is situated in the leafy Boulder suburb of the same name. The building looks south-east from its high vantage point over the Colorado plains and towards Denver. I wandered up a nearby hiking trail that leads up to the Flatirons, a mountain range that stands in jagged contrast against the intensely blue sky.
I also had the chance to visit downtown Boulder, which has a delightful main pedestrian thoroughfare, Pearl Street, lined with shops, cafés and street performers. Close by is the Boulder Dushanbe Teahouse, which thanks to a cultural exchange with Tajikistan was built in that country, shipped over to the US and reassembled in its current location. It's not to be missed, both for the colourful mosaic-like carvings on the walls and ceiling, and the tea, which comes in more flavours than it's possible to imagine.
It was back to a sold-out Chautauqua Auditorium for the concert that evening. Oundjian introduced the music and the composers, expressing his and Bell's ambition that The Elements would be 'a Four Seasons for the 21st century'. First we heard Earth by Puts: it was an absorbing, lyrical movement based on a four-note ostinato with a solo line that showcased Bell's silky, silvery tone on his 1713 'Huberman' Strad. Meyer's Water featured nimble, sinuous solo passagework; his movement had a touch of Debussy about it, which was appropriate enough as we were treated to the French composer's La Mer in the second half of the concert. Jake Heggie, best known as a composer of operas – contributed Fire, which had a whirling Csárdás-like dance at its core.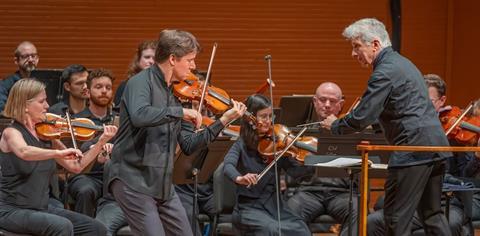 Three days later the second concert featured a full reprise of the opening movement, Puts's Earth, followed by Higdon's Air. I was very taken with this movement, which has a glorious, wide-ranging theme that swoops and soars between the solo violin part and orchestra. In her pre-concert talk, when asked by Oundjian why she chose this element, Higdon quipped: 'It was the only one left.' The penultimate movement was Montgomery's Space. A violinist herself, the composer has written a striking solo cadenza for Bell, and orchestral textures that glittered with touches of harp and percussion. Then followed a short reprise of Puts's Earth but changed 'as if returning to earth but with a new perspective', Bell told me. Puts had added this movement with just a couple of weeks' notice, after Bell and Oundjian had discussions about the ending of the piece. 'Peter is the ideal person to workshop this piece with, because he and I are friends and we bounce ideas off each other,' Bell explained. 'As I am doing more and more conducting myself I go to him to pick his brains about things. We have the kind of working relationship where we text each other late at night saying: "What do you think we should do in bar 62?" It's wonderful to be able to have that exchange. I certainly wouldn't have been texting Kurt Masur, as great as he was!'
Oundjian's beautifully shaped and sensitive conducting was showcased in a performance of Mahler's First Symphony in the second half of the concert; it featured some notable solos from the double bass and woodwind sections. While most of the orchestral players stayed for the duration of the festival, there were three different concertmasters featured over the six weeks – when I attended the chair was occupied by Kevin Lin, concertmaster of the Indianapolis Symphony since 2020. Just four months earlier, he took possession of the 1683 'ex-Gingold' Stradivari on a three-year loan from the International Violin Competition of Indianapolis – making a neat connection back to Joshua Bell, famously a former pupil of Gingold.
It was truly a privilege to hear the birth of a new work in such an atmosphere of warm collaboration. The capacity festival audience obviously appreciated this too, rising to its feet as one in rapturous applause.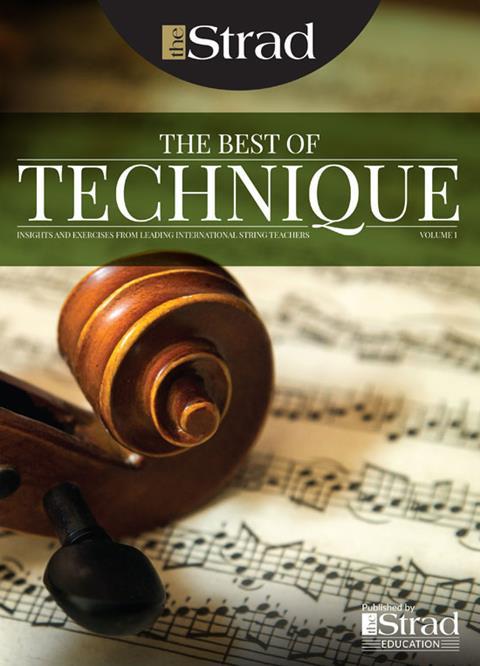 In The Best of Technique you'll discover the top playing tips of the world's leading string players and teachers. It's packed full of exercises for students, plus examples from the standard repertoire to show you how to integrate the technique into your playing.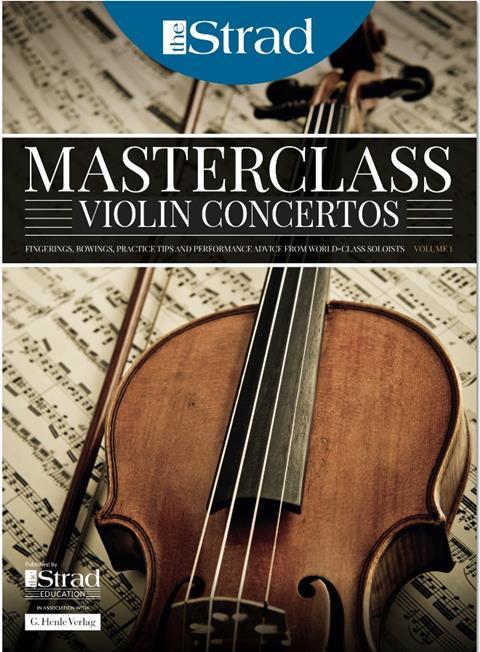 The Strad's Masterclass series brings together the finest string players with some of the greatest string works ever written. Always one of our most popular sections, Masterclass has been an invaluable aid to aspiring soloists, chamber musicians and string teachers since the 1990s.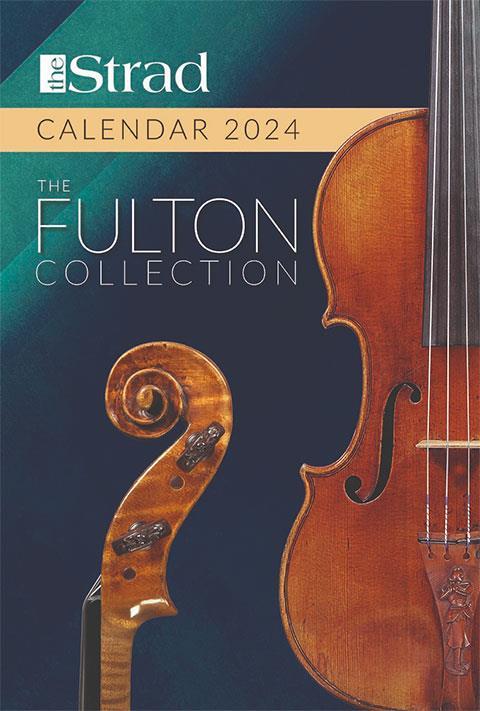 American collector David L. Fulton amassed one of the 20th century's finest collections of stringed instruments. This year's calendar pays tribute to some of these priceless treasures, including Yehudi Menuhin's celebrated 'Lord Wilton' Guarneri, the Carlo Bergonzi once played by Fritz Kreisler, and four instruments by Antonio Stradivari.