The second volume of the Albion's Dvořák series offers some fresh insights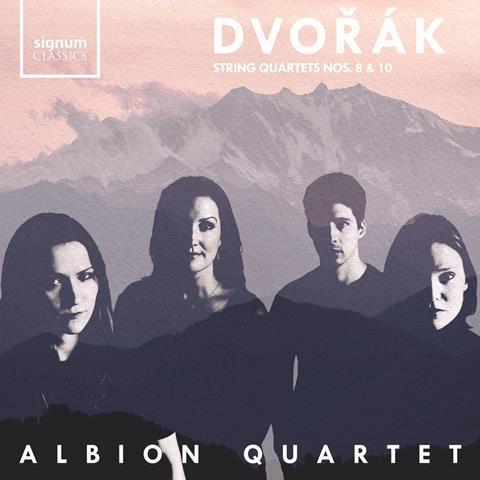 The Strad Issue: April 2020
Description: The second volume of the Albion's Dvořák series offers some fresh insights
Musicians: Albion Quartet
Works: Dvořák: String Quartets: in E major, op.80, in E flat major, op.51
Catalogue Number: SIGNUM CLASSICS SIGCD 597
This is the second instalment of a projected Dvořák cycle by the Albion Quartet, and it's one that might challenge expectations. It's hard to put a finger on what makes Dvořák quartets sound Czech. Perhaps it's to do with rich lyricism, quickly shifting dynamic contrasts, the kind of dark tone we might call 'Slavic', and a feeling for folk-inflected melody and dance. By this reckoning, the Albion Quartet doesn't on the surface sound typically 'Czech'.
In op.80 there's a certain restraint but also a degree of cool-headedness which can be reassuring. Textures are uncommonly transparent, and I find it hard to get used to first violinist Tamsin Waley-Cohen's tendency to go for a veiled, almost unstable, tonal effect for hushed passages higher in the instrument's range. The same goes for the whole quartet in part of op.51's second movement. But the spare body of sound in the same quartet's third movement is quite beguiling and there's plenty of charm in the subsequent finale.
The recorded sound is warm, but dryish and tends to favour focus over blend. This isn't the first Dvořák disc you might reach for, but it offers fresh insights into this repertoire.
EDWARD BHESANIA