British pedagogue Wendy Max's autobiography, reviewed by fellow cello teacher Janet Banks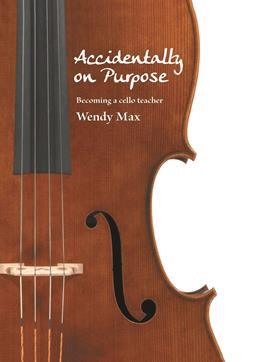 Wendy Max
266PP ISBN 9781546293231
AUTHORHOUSE £20
As a cello teacher myself, I was intrigued by the blurb on the back cover of this book and I was keen to find out how, with only a cordon bleu cookery certificate to her name, Wendy Max, an adult beginner on the cello, went on to 'achieve renown in the world of cello teaching'.
A mother of four young boys, Max started learning the cello in order to encourage them in their music lessons (her son is the cellist Robert Max, so this obviously worked). She reached ABRSM Grade 8, started teaching a few friends' children, found she had a knack for it and ended up teaching at the Royal Academy of Music's junior division, and running summer schools in the UK and abroad.
Covering a lot more than just her 40-year teaching career, this rather rambling and repetitious autobiography nonetheless contains some real down-to-earth gems about the nuts and bolts of teaching the cello to young children. The renown Max achieved, it must be said, was for teaching young children, not advanced players – pupils were always passed on once they reached intermediate level – but a genius for knowing what worked for young children, an impressive organisational ability and a certain amount of living in the right place and moving in the right circles resulted in an engrossing career.
Sheila Nelson's groundbreaking Tower Hamlets String Project in east London, Florence Hooton's summer schools, the Royal Academy's First String Experience – Wendy was at them all and, in some of the book's most interesting chapters, shares her experiences and how she incorporated their ideas into her own teaching, as well as the summer courses she went on to run at her own house in Essex (with a living room that seated 70 for concerts), in the Lake District, and in Sun Valley, Idaho.
Max's son Robert played in a chamber music group with the children of conductor Colin Davis and this led to her giving lessons to them, along with the children of other distinguished musicians in the same area of London. Her methods of teaching children as young as five make fascinating reading, particularly her belief in group teaching from day one, backed up by a weekly private lesson, and she includes appendices of games she made up and songs she used with young children in her group classes and music courses.
JANET BANKS