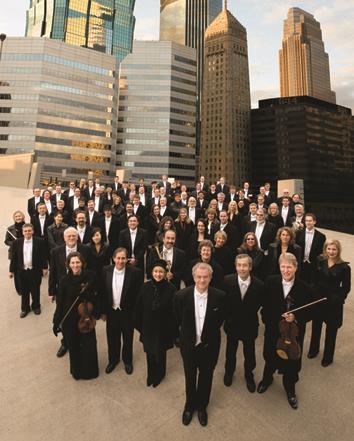 The management of the Minnesota Orchestra has announced that the remaining five concerts of the current season have been cancelled. This means that the musicians, who have been locked out since 1 October 2012, will have played none of the scheduled concerts by the end of the 2012–13 season.However, the management announced in a statement that three concerts have been scheduled for the summer.
The move comes after the musicians' negotiating committee refused to continue talks with the management until the lockout was lifted. The board has offered three dates this month for negotiation, pending the completion of an independent financial review and fundraising feasibility studies. So far, neither the negotiating committee nor the Twin Cities Musicians' Union has commented on the offer.
Pointing to the resolution of the Saint Paul Chamber Orchestra's industrial dispute in April, board chairman Jon Campbell said, 'Members of that excellent orchestra, also based in this community, acknowledged the need to reset costs in order to ensure their organisation's financial stability. In that situation, board and musicians came together and bargained throughout a long lockout in order to reach a resolution that the community can afford. We again ask our musicians to return to negotiate in good faith so that we can do the same.'
On 30 April, music director Osmo Vänskä wrote to the board threatening resignation if the dispute was not resolved soon. He also said that violinist Erin Keefe, who has been concertmaster since 2011, had been offered two positions at other orchestras. 'Although she does not wish to leave… she will be compelled to do so if the labour dispute remains unresolved,' the letter stated, concluding: 'It is my duty to advise you that under these circumstances, my own position as Music Director may become unsustainable.'
Although it is rare for an orchestra to see its entire season cancelled, the most recent instance occurred just twelve months previously, when a contractual dispute at the Louisville Orchestra saw the cancellation of all its 2011–12 concerts.
photo: Greg Helgeson