Brandon Vamos, cellist of the Pacifica Quartet, and Simin Ganatra, its first violinist, discuss the benefits of performing and teaching as husband and wife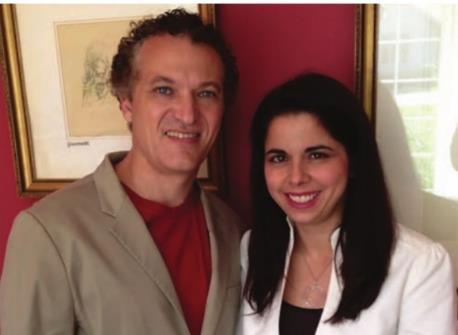 Discover more Featured Stories like this in The Strad Playing Hub
This was published in the May 2014 issue of The Strad
Brandon Vamos
I remember hearing Simin playing a Haydn violin concerto, before we'd really met. She was around 14 and I remember how musical and expressive she was. We got to know each other gradually over the years. We would spend summers together at the Bowdoin Music Festival but we didn't become a couple until she was in college, when we would often play together.
The quartet has a residency at Indiana University so in a way Simin and I have three lives: the quartet, family life and our teaching life – but at home our two young girls keep us from talking much about work.
We teach separately most of the time, but occasionally we conduct masterclasses together, or a chamber ensemble might come to our house for coaching. That is lots of fun. We frequently hold studio classes together. My parents were teachers who did quite a lot of team teaching and I grew up observing them. They would often coach individual students, and then switch for a different perspective.
We have our differences sometimes, but we tend to keep things calm. If we argue, we certainly don't have big explosive fights: it's usually about what the kids should do, the complications of travel, or a musical phrase. We have discussions all the time about articulation or how much bow to use. We often have different opinions but usually we end up liking each other's ideas.
We were once rehearsing Shostakovich's String Quartet no.7. I was playing a particular second theme with energy and intensity. Simin felt it should be more friendly and the tempo should be different. After trying a few times, I found her idea more compelling. By the time we got through the discussion, we wound up reaching a happy conclusion.
Given our travel schedule and the intensity that comes with playing in the quartet, we generally relish quiet time at home. We often take our children with us when we tour Europe, Japan and Australia. Now they are older and they understand how exciting it is to explore other cultures and countries, we get to see the experiences through their eyes.
Simin Ganatra
I'm originally from Los Angeles but I went to study with Brandon's parents at the Bowdoin Music Festival when I was 14. We really hit it off and I decided to finish high school in Minnesota to continue studying with them. At the time, Brandon was at college and I only saw him occasionally but we would play together every summer. The first thing we played together was the Mendelssohn D minor Piano Trio when I was 16. Our musical chemistry was apparent immediately – I loved his approach to shaping a line and the intensity present in every note he plays. I'm not sure what drew him to my playing but from then on we always tried to play chamber music together when we were in the same place. We have been together 21 years and have always had great personal and musical chemistry.
We live in Bloomington, Indiana, in a house in the woods, very close to Indiana University. We probably spend more time together than most couples. We have two daughters aged 3 and 7 and they come on tour with us from time to time. We also spend a lot of time doing child-friendly activities together. When they are not around there's a totally different dynamic and we really miss them. Since much of our life is on the road, being home is a holiday and we love spending time in the backyard or hiking in the nearby woods.
When we're alone we may catch a movie or go to a nice restaurant. I love anything that involves a glass of red wine and he likes spicy, ethnic food. As he loves sushi, we once made a deal when were in Japan: if I ate sushi in Tokyo during the day, he would sing karaoke after the concert that night. I ate the sushi meal, got terribly sick during and after the concert, and ended up in the hospital with appendicitis. He still owes me the karaoke and that was ten years ago!
After a concert we will often listen to a recording of the performance together. We discuss what we like and what we want to make better. We won't always agree on how to make something better, but we will usually both know whether something worked or not. Neither of us likes tension, so we really don't argue that much but we do talk a lot about music. Some might call it arguing but really it's just discussion.
INTERVIEWS BY HAZEL DAVIS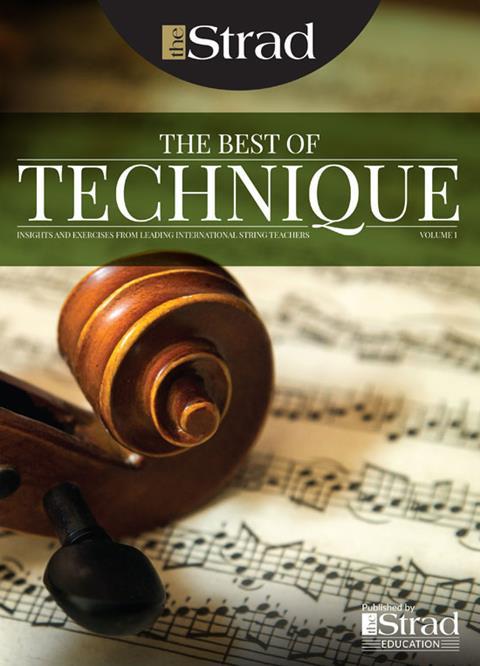 In The Best of Technique you'll discover the top playing tips of the world's leading string players and teachers. It's packed full of exercises for students, plus examples from the standard repertoire to show you how to integrate the technique into your playing.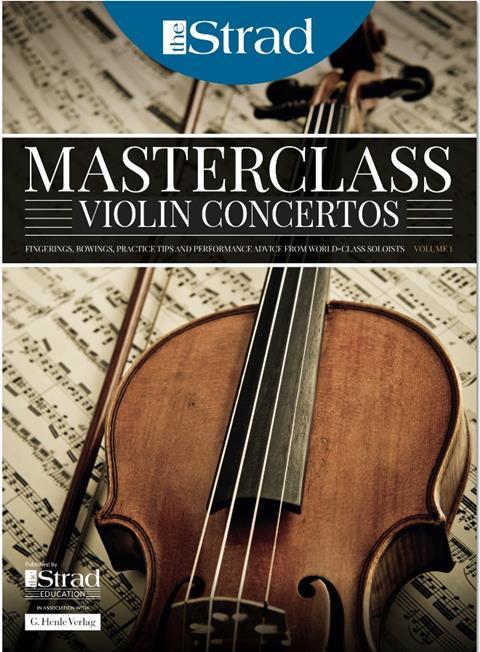 The Strad's Masterclass series brings together the finest string players with some of the greatest string works ever written. Always one of our most popular sections, Masterclass has been an invaluable aid to aspiring soloists, chamber musicians and string teachers since the 1990s.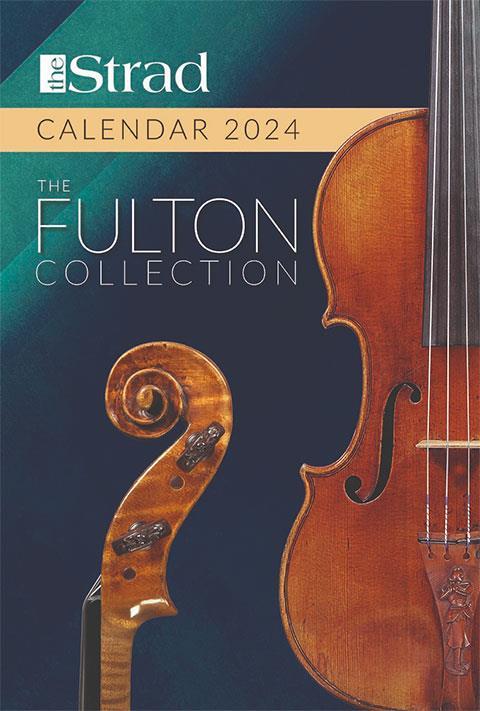 American collector David L. Fulton amassed one of the 20th century's finest collections of stringed instruments. This year's calendar pays tribute to some of these priceless treasures, including Yehudi Menuhin's celebrated 'Lord Wilton' Guarneri, the Carlo Bergonzi once played by Fritz Kreisler, and four instruments by Antonio Stradivari.