The Swedish cellist shared his insights on playing and teaching in the May 2011 issue of The Strad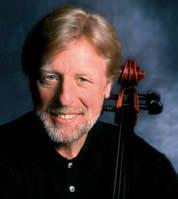 Discover more Featured Stories like this in The Strad Playing Hub
This was first published in the May 2011 issue of The Strad
Rostropovich showed me how to unlock my potential. He said: 'You imagine you're a car with four gears, but in fact you have five!'
I advise all my students to identify the weakest aspect of their playing and to attack it with honesty.
When making a recording, block out the artificial environment of the studio and imagine you are giving a concert before an inspiring audience.
When choosing a cello, look for one that triggers a special kind of physical response in you when you play.
Nothing comes close to the cello's incredible register!
It's a humbling privilege to be able to express emotions, character and energy – through the genius of composers – in such a unique form of human communication.
This was first published in the May 2011 issue of The Strad