The Latvian-born cellist looks back on two influential teachers: Mstislav Rostropovich and Gregor Piatigorsky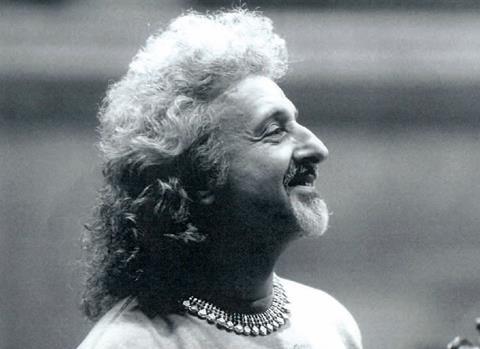 Maisky advises today's students to use YouTube to follow thier string heroes © Dorothee Fake
I ALWAYS PRIDE MYSELF in having had the privilege of studying with both Mstislav Rostropovich and Gregor Piatigorsky. From early childhood when I decided to try to become a cellist Rostropovich was more than an inspiration – at the time I idolised him and it was the dream of my life to study with him. I met him a few times after his concerts – I have a collection of his autographs on LPs and programmes. While I was studying in Leningrad I attended his masterclasses – he came regularly to teach graduates at the conservatoire. It was fascinating. As a teacher he had an inexhaustible imagination, fantasy and sense of humour.
Piatigorsky was my second great teacher. I spent four months with him, as opposed to four years with Rostropovich, but this time was so intense that it was the best period of my life. I'm not implying Piatigorsky was a better teacher – that would be like saying that Mozart was better than Bach – but I was a better student when I was with Piatigorsky. Unfortunately it was at the end of his life – he was ill from having smoked all of his life. He loved speaking Russian – he spoke it beautifully. Now, 35 years later, I still feel like I'm digesting very important ideas that he implanted in me.
Piatigorsky had the most incredible cello sound. When I was at his house I was able to make copies of early recordings which at the time were incredibly rare, recordings made in the late 1920s in Berlin. His playing is totally unbelievable in every way: the elegance, the virtuosity. The beauty of the sound production is something that I feel in my ears constantly. For me the most miraculous, important instrumental quality of any musician is the magic touch of sound production, which creates the big difference between players. Westring players all have our own beloved instruments, some of which are incredible old Italian instruments with their own personalities, but it's amazing how differently the same instrument plays with different players.
PABLO CASALS IS PROBABLY ONE OF the most influential cellists in the development of the cello as a solo instrument. He was also the first to introduce Bach to audiences and that alone would be enough to make him immortal, but there were many other reasons. As a young boy I didn't appreciate his recording of the Bach Cello Suites. I thought it was quite plain and couldn't understand it. It's amazing how this recording changed in my ears over the years. Obviously it was me that had changed. I was given a remastered CD as a present from someone in Japan and when I listened to it carefully I was amazed. I realised how unconsciously I had been influenced by it, probably more than by anyone else when it comes to Bach.
I was incredibly lucky to meet Casals, two months before his death, on 18th August 1973, in Jerusalem. I spent several hours in his hotel room playing an incredible amount of music for him. It sounds unbelievable to me now – I played the complete Bach Suite no.2, with repeats, the G minor Sonata and the whole Dvorák Concerto. He was almost 97 years old and he was in very good spirits. His cello was out of its case: every day he still played a few minutes.
Isaac Stern had arranged the meeting, and Leonard Rose, Eugene Istomin and Alexander Schneider were all there. I was later told by Schneider that the only sign of old age in Casals was that he was switching between English, Spanish and French without even realising. For me it didn't matter because I didn't understand any of it anyway (Schneider was translating into Russian for me). Apart from that, Casals was unbelievably alive. He said to me, growling, 'Young man – the only thing I must tell you: this is nothing to do with Bach.' I was ready to commit hara-kiri at this point. 'However, what is amazing,' he continued, 'is that you seem to be so convinced by what you do that it sounds actually very convincing.' Later, Stern said that Casals had told him that for a young cellist this was the best compliment I could have. My Bach just wasn't Casals's Bach. I have a picture of this meeting and of Casals trying to press down the strings on my cello, which were very high – he literally couldn't press them down, and he couldn't understand how I could play. It was a totally unforgettable experience.
I watched Casals play his favourite Catalan folk piece, Song of the Birds, to Golda Meir at a reception, which was very touching. I saw tears in his eyes when she suggested he should celebrate his 100th birthday in Jerusalem – he was so excited about this, but it wasn't to be. Two months later, on the 22nd October, he passed away. Even that day was unforgettable. I was in a concert at the Royal Festival Hall withDaniel Barenboim conducting the English Chamber Orchestra and Isaac Stern and Pinchas Zukerman as soloists. After the interval Stern came on stage and made the announcement that Casals had passed away. He played the Bach Sarabande from the B minor Sonata in his memory, and Barenboim dedicated the performance of Mozart's Symphony no.40 to him. After the symphony, not a single person clapped and everyone got up and left the stage. The atmosphere was remarkable.
There was a whole generation of great French cellists who were incredibly important, such as Pierre Fournier and Paul Tortelier, and I feel lucky to have met both of them. Then there are two great ladies. I met Jacqueline du Pré in Moscow during her few months with Rostropovich and later when she came with the BBC Symphony Orchestra and played an unforgettable Elgar Concerto, which was a mesmerising experience. The concerto wasn't known in Russia at the time and it was hypnotic – I remember it as if it were yesterday. I still have all du Pré's recordings: they speak for themselves, better than any words could express her incredible personality. It's tragic how early she had to stop playing, but at the same time it's proof of how amazing her talent and personality was that in such a short time she succeeded in leaving a mark that will stay forever, and not just on cellists.
THERE IS ANOTHER LADY who has been incredibly influential – my dear colleague and friend Natalia Gutman. I met her as a teenager as she was a good friend of my late brother. She was much older than me and already famous and teaching at the Moscow Conservatoire. I never studied with her officially but I was influenced by her way of playing at the time, probably more than by any other cellist, including two of my teachers! Again, it's a question of sound production; a certain way of making sound, which for me is the most important quality. I don't know anyone who has her particular kind of magic touch.
I never tried to copy anyone because I've never believed in imitation. I'm convinced that no copy can be as good as the original. For instance when I played the Tchaikovsky competition in 1966 one of the jury members called me the second Rostropovich, which was the greatest compliment imaginable for me, but to be honest, I never wanted to be the second Rostropovich. He was totally unique and nobody needs 27 Rostropoviches. I always wanted to be the first Mischa Maisky. So I never tried to imitate either my teachers or the cellists whom I admired.
As students we were able to bump into people like David Oistrakh, Leonid Kogan and Emil Gilels and even Dmitri Shostakovich. I can hardly believe it's true, but it is. Unfortunately young musicians today don't have this chance, but the advantage today is that with modern technology and the internet and YouTube there are so many incredible things one can find and hear and see and learn from. It's amazing that distances don't exist any more. It doesn't matter if you live in Alaska or New Zealand – you have access to unbelievable amounts of information and inspiration.
This interview was first published in The Strad's Cello Heroes special. To subscribe click here.