The Strad chronicles which British string players received titles of honour throughout Her Majesty Queen Elizabeth II's 70-year reign
Discover more Featured Stories like this in The Strad Playing Hub
Her Majesty Queen Elizabeth II died on 8 September 2022. Throughout the Queen's reign, many prominent British string players were recognised for their service in classical music with various titles of honour. These include, in order of importance, Lordships, Knighthoods, Commander of the Order of the British Empire (CBE), Officer of the Order of the British Empire (OBE), and Member of the Order of the British Empire (MBE). In light of the Queen's recent passing, The Strad has compiled a chronological list of some of the most notable string players to have received such honours.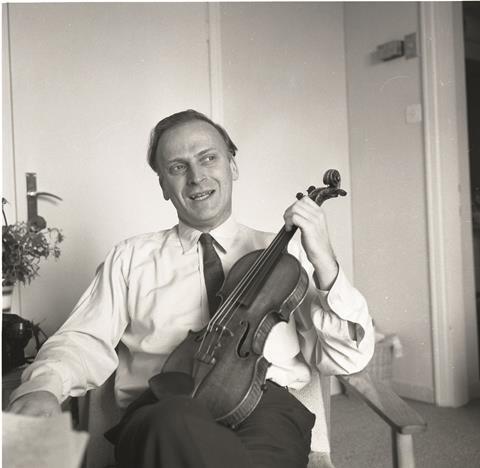 1965: Lord Yehudi Menuhin of Stoke d'Abernon OM KBE, violin (1916-1999)
Despite being American-born, Yehudi Menuhin's extensive work in the United Kingdom was recognised in 1965 with an honorary knighthood, often given to foreigners for their contribution to Britain. Menuhin was named Knight Commander of the Order of the British Empire. 20 years later, in 1985, Menuhin received his British citizenship, and formally became Sir Yehudi Menuin. In 1987, he received the Order of Merit (OM), and in 1993 he was ennobled to formally become The Right Honourable the Lord Menuhin of Stoke d'Abernon, taking his seat in the British House of Lords. Notable UK-based accomplishments by Menuhin, who took up residence in the UK in 1959, included the founding of the Yehudi Menuhin School in Stoke d'Abernon, Surrey in 1963.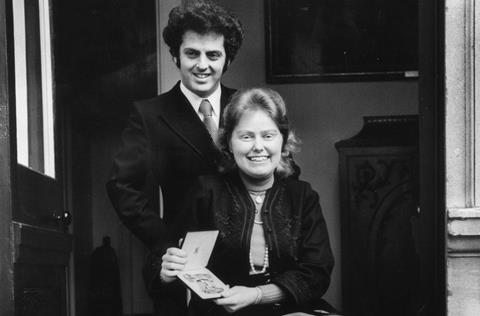 1976: Jacqueline du Pré OBE, cello (1945-1987)
Celebrated British cellist Jacqueline du Pré received an OBE from the Queen in 1976 for her outstanding service to classical music. The cellist was born in Oxford, and quickly rose to fame as one of the greatest cellists of all time.
1998: Steven Isserlis CBE, cello (b.1958)
Acclaimed British cellist Steven Isserlis received a CBE in 1998 in recognition of his service to classical music.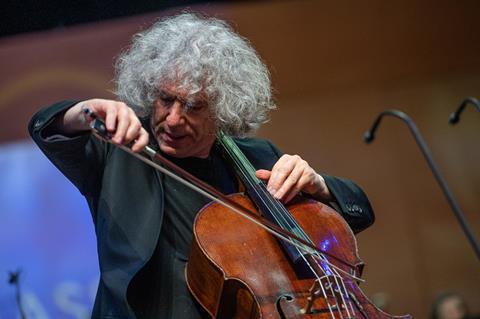 2012: Tasmin Little OBE, violin (b.1965)
British violinist Tasmin Little received an OBE for her service to music in June 2012 in the Queen's Diamond Jubilee Birthday Honours List. Little has performed for the Queen twice.
2016: Alina Ibragimova MBE, violin (b.1985)
Russian-British violinist Alina Ibragimova was appointed MBE on the 2016 Queen's New Year Honours list for her service to music. Upon receiving the honour, the violinist stated, 'I am delighted and privileged to accept this honour, as someone for whom the United Kingdom has become a musical and inspirational home. My career in music couldn't have happened without the support and generosity of the musical culture of this country. I am thrilled to receive this MBE.'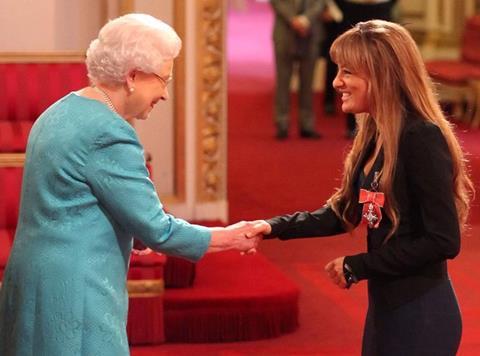 2019: Nicola Benedetti CBE, violin (b.1987)
Scottish-Italian violinist Nicola Beneditti received a CBE in 2019. In an Instagram post shortly after the appointment, Benedetti said, 'I am very grateful to receive this honour. This meaningful public recognition encourages me to deepen my commitment to music, to playing and to providing enrichment, inspiration and variation to the education system that serves communities throughout the UK. I am more resolved than ever to reinforce my advocacy for the arts and culture, and to challenge what it means to teach music well… I only hope to prove my worthiness of honours such as this one through my continued and absolute dedication.'
2020: Sheku Kanneh-Mason MBE, cello (b.1999)
At the age of 21, British cellist Sheku Kanneh-Mason received a MBE in the 2020 New Year Honours list. Mason became widely recognised following his performance at the wedding of Prince Harry and Meghan Markle in May 2018. In a statement about the MBE, Mason said, 'To be awarded the MBE for service to music is amazing. I was so lucky to have the dedicated support of my parents in giving me the opportunity to have specialist music lessons as a young child. I also had incredible support from the state schools I attended in Nottingham where music was promoted for its value in developing listening skills, teamwork, self-expression and hard work.'
On 9 September 2022, Mason posted on social media about the Queen's death, following the cancellation of the Last Night of the Proms where he was scheduled to perform.
2020: Jennifer Pike MBE, violin (b.1989)
In the 2020 Queen's Birthday Honours list, British violinist Jennifer Pike received an MBE for service to classical music. In a statement, Pike said, 'I am very honoured and in these hard times I will continue to strive to save the arts in the UK as the healing power of music is needed now more than ever.'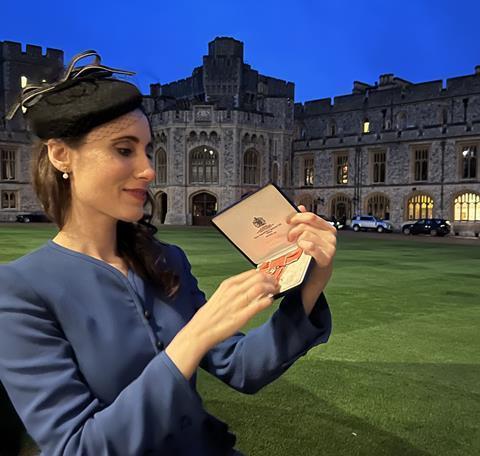 2021: Natalie Clein OBE, cello (b.1977)
British cellist Natalie Clein received an OBE in the 2021 Queen's New Year Honours list. After the award, Clein's management, Rayfield Allied, said 'Many congratulations to Natalie Clein who has been awarded an OBE in the New Year's Honours list for Services to Classical Music.'
2021: Julian Lloyd Weber OBE, cello (b.1951)
In June 2021, British cellist Julian Lloyd Weber received an OBE in the Queen's Birthday Honours list. In a social media post at the time, Weber stated 'I am delighted to receive this special honour. I have been fortunate to work with so many wonderful musical collaborators over the years and I want to thank each and every one of them for helping to make this Award possible.' On 9 September, Weber posted about the Queen's death, thanking her for a 'lifetime of selfless service.'
2022: Chinyere Adah 'Chi-Chi' Nwanoku CBE, double bass (b.1956)
Most recently, British double bassist Chinyere Adah 'Chi-Chi' Nwanoku received an CBE in 2022 in the Queen's Birthday Honours list. In a social media post, Nwanoku stated , 'Ready for the next chapter and thankful for opportunities this CBE recognition allows Chineke! and my wonderful colleagues.'
Nwanoku was previously awarded an OBE for Services to Music in 2017 and an MBE in the 2001 Queen's Birthday honours.
Other notable string players that have received titles of honour:
1986: Iona Brown OBE, violin
2000: Levon Chilingirian OBE, violin
2002: Kató Havas OBE, violin
2016: Anita Lasker-Wallfisch OBE, cello
2018: Anthony Marwood MBE, violin
2019: Lennox Mackenzie OBE, violin