The violinist received her award at an investiture ceremony at Windsor Castle on 1 December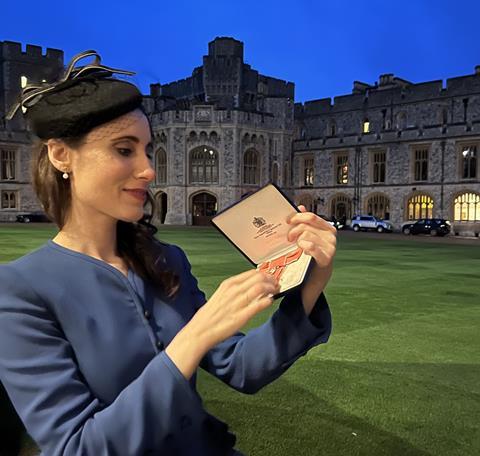 After being awarded an MBE for services to classical music in 2020, violinist Jennifer Pike has finally received her award at an investiture ceremony, held at Windsor Castle on 1 December. Attending the ceremony with her sister Alexandra, an NHS doctor, Pike was presented her award by the Princess Royal, Anne.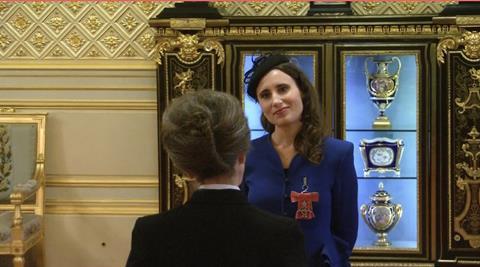 Speaking to the Evening Standard, Pike said, 'It makes a lovely change from pandemic times to have this lovely day and to celebrate it with my sister. Hearing the musicians playing live music during the ceremony made me very emotional. Live music is special.'
She continued, 'I feel that in the dark times you need something to hold on to. I feel that music gives meaning to life'
'My sister came from Manchester to be with me. She is an NHS hospital doctor so she has had a really hard time. I am very proud of her. I feel that she and those she works with should be getting this award.'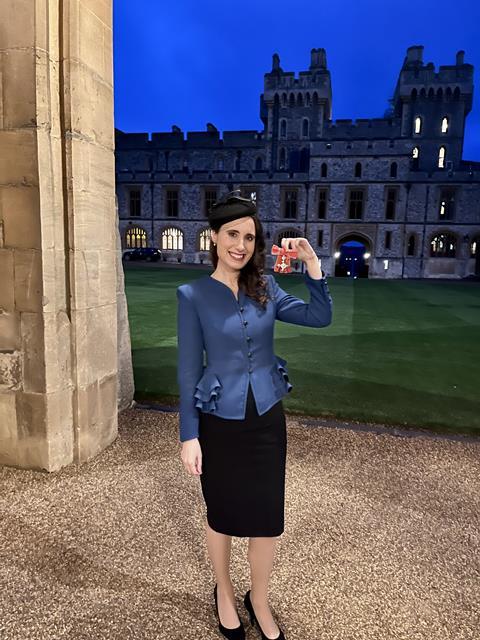 In October 2020, Pike performed on the steps of Manchester Central Library with Vanessa Redgrave and Andy Burnham to shine a light on the difficulties facing the arts sector in light of the Covid-19 pandemic. She recently released her album of works by Polish composers The Polish Violin vol.2 on Chandos Records.
Read: Jennifer Pike: Life Lessons
Read: Jennifer Pike: The Polish Violin: Volume 2