Rachel Atkinson, cellist of the Fidelio Quartet, shares her experience of playing with her chamber ensemble in the recently-created Melbourne Digital Concert Hall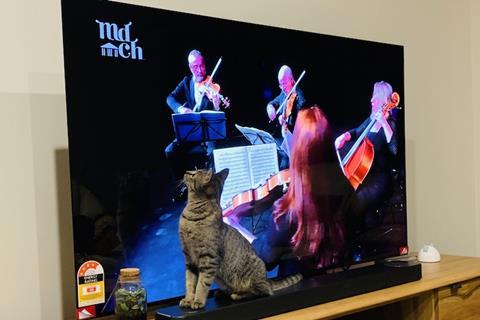 Early in 2020, while many Melbourne musicians were preparing fundraising concerts for the nation's devastating bushfires, COVID-19 hit the country and Australia went into Lockdown.
Overnight, musicians lost their work and the orchestral members of the Melbourne Symphony were stood down.
In an inspired and courageous move, cellist Chris Howlett and his colleague Adele Schonhardt, created the Melbourne Digital Concert Hall (MDCH). They curated a series of diverse online concerts, giving the musical community a gift of hope, financial support, and an opportunity to participate in this valuable project. The original concept was to support Australia's musicians who had lost work due to COVID-19, but because of the initiative's huge success, many now believe that this platform will continue after the pandemic is over.
Concert-goers purchase a 'ticket' from the MDCH website, which enables a group to watch the performance live on their computer or television. Just as with a live recital, the performance cannot be replayed or paused. Programme notes and instructions on "tuning in" arrive via email before the performance, but the computer skills needed are minimal. Families can snuggle up on the couch with a cup of tea to watch the concert, with pets on laps.
Read: How to record chamber music in lockdown
Read: Running an educational chamber music programme remotely
Read: Lawrence Power: life lessons from lockdown
The MDCH performances take place in the gloriously shabby-chic Athenaeum Theatre, which was built in 1839. The sound engineer creates a faithful soundscape and the sensitive cameraman discreetly captures the action on stage, emulating an audience member's gaze.
Last month, MDCH invited my Quartet to perform Beethoven's Opus 132 Quartet. Beethoven wrote this work after recovering from a serious bout of Ulcerative Colitis. The slow movement 'Holy Song of Thanksgiving to the Divinity, in the Lydian Mode' could not be more relevant during these dark days of fear.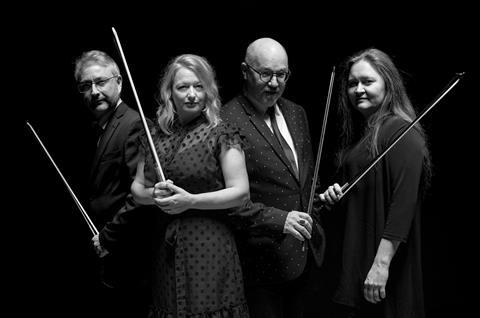 We savoured every minute of rehearsal; the painstaking mining of intonation flaws, interminable working with metronome, scrutinizing the balance of chords, and discussing vibrato speed and width, all brought unmitigated joy. We had performed the Opus 132 many times in the first year of our Beethoven Cycle, and revisiting it felt like an elated reunion with a loved one.
During the soundcheck, we found that our approach needed to be recalibrated. This novel setting felt a world away from a radio broadcast or recording.This performance was an authentic concert in a real venue, so it took courage for us to entrust microphones and cameras with our meticulously prepared Beethoven Quartet. On top of this, it was easy to be intimidated by the potential vastness of the "audience". We realised that rather than being confined to the four walls of a concert hall, our audience was potentially global. Indeed, many of our audience members were in countries outside Australia.
Read: 10 ways to motivate yourself to practise during lockdown
Read: How are string soloists coping with the coronavirus lockdown?
Immediately prior to the performance, we experienced the usual thrill of pre-concert anxiety. How ecstatic it felt, to be able to finally shed thoughts of the all-consuming pandemic, and to get down to the business of performing this essential music.
By the second movement, I started to miss the expressive silence of a close audience. I had underestimated just how much I feast on the audience's reaction. An audience member and performer are fellow pilgrims, united by the love of this art, experiencing Beethoven's work together.
When the performance was over, we were strangely bewildered by the silent auditorium; we grinned at each other, and bowed…… Exhausted, but happy.
We were loading our instruments into our cars to go home, when our phones started to chime with texts, emails and messages. Instead of chatting with well-wishers in the foyer after a concert, we were reading out messages of congratulation to each other, while standing in a brutally-lit carpark.
So much about this performance was different. The euphoria, however, was just the same.