Emerging from one of the longest and most restrictive lockdowns in 2020, Melbourne-based violinist Christian Li illustrates his excitement to be travelling across the globe to take part in the Verbier Festival Academy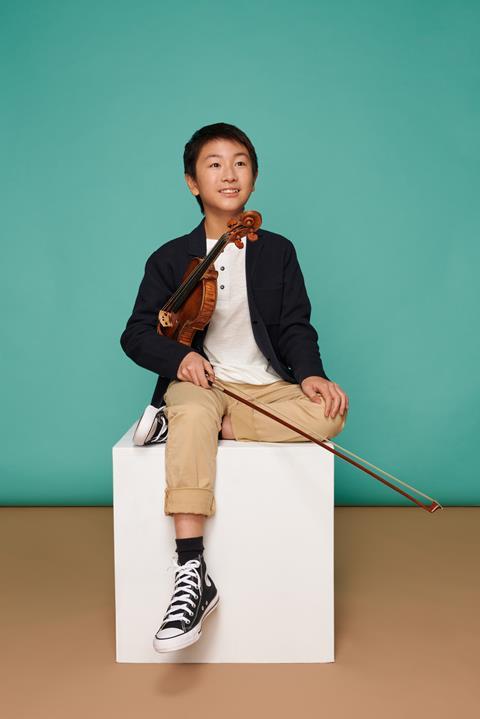 It was such a big relief when the restrictions were lifted in Melbourne. It felt great to be able to play with piano and orchestra and perform in front of a live audience again. My first big performance after the long lockdown and restrictions were two outdoor concerts with the Melbourne Symphony Orchestra in the Sidney Myer Music Bowl in front of around 5000 people. I played Spring from Vivaldi's The Four Seasons and the first movement of Tchaikovsky's magnificent Violin Concerto.
When the international travel ban was lifted in April 2022, I was able to fly to New Zealand and perform Ravel and Saint-Saëns with the Auckland Philharmonia Orchestra. It was fun to work with this wonderful orchestra for the first time, perform in the beautiful Auckland Town Hall to a full audience and to finally visit New Zealand.
It's been more than two years since I have travelled overseas to Europe. I like traveling, meeting different people and getting to know different cultures. I feel so excited and honoured to attend Verbier. I know there are exciting experiences ahead.
I'm looking forward to playing chamber music with other young musicians and learning lots from the great teachers who will be there. And I'm really looking forward to enjoying the concerts given by all of the incredible visiting artists.
I can't wait to meet Midori Goto and Leonidas Kavakos. They are extremely intelligent musicians and very virtuosic players. I'm so happy that they are there this year!
I'll be working on a couple concertos that I will record and perform in the near future, like the Mendelssohn and Sibelius Violin Concertos, as well as sonatas and shorter works as I'm planning towards my first full-length recital tour in the 2023/24 season. I'll also be working on a Schubert Piano Trio and hoping to become more familiar with some other chamber music. It will be great to hear all the repertoire that everyone else is learning.
When I am not playing violin or watching concerts, I might do some sightseeing and mountain trail walks, as I know the surrounding landscape in Verbier is beautiful.
My friends are envious of me going on a trip to Europe and escaping from the cold Melbourne winter. I was attending Scotch College in Melbourne until early this year, but I found it hard to balance between school work and the busy concert/recording commitments scheduled for this year. When at school, I only managed around two hours of practice per day, and obviously this is not enough for my current situation. So I have switched to online lessons this year.
Christian Li is taking part in the Verbier Festival Academy this summer as a Junior Student in the soloist programme. For more information about the Verbier Festival Academy click here and for details of the Verbier Festival programme (running 15-31 July 2022) click here.