The cellist and artistic director of Musicus, a Hong-Kong based organisation which promotes cross-cultural collaboration through performances, speaks about musical outreach, exploring new repertoire, and overcoming the challenges of travelling with a cello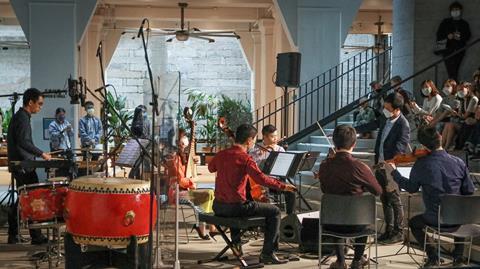 Explore more Featured Stories like this in The Strad Playing Hub
Musicus Society was founded to connect musicians from around the world with young talents from Hong Kong. The city has always had a huge proportion of young people who played a musical instrument (easily more than 50%), but not many had the chance to perform or interact with the visiting artists whom they saw performing on stage; rather, many just practised to pass an exam - a process that anyone would find musically uninspiring. Therefore, Musicus Society created three main programmes to address this situation: Musicus Fest, an annual festival; Musicus Inspires, an educational programme; and Musicus Heritage, a concert series in historic sites.
Being artistic director sometimes feels like being a CEO. We have a great team at Musicus, but alas, the buck still stops with me. For example, when I suggested holding concerts in historic sites in Hong Kong, it was just wishful thinking because performance spaces in the city are so scarce. When it actually happened, many things needed to be done, including programming, research into historic sites, artist selection, etc. But I must admit that it has been truly gratifying whenever a young Hong Kong musician tells me that their first 'professional' experience was with Musicus Society.
I am also indeed very excited to be joining Ensemble Made in Canada. Besides diving into the great piano quartet repertoire, one of the other things that I am most excited about is the opportunity to explore the richness of Canada's different cultures. In fact, it won the Juno Award for Classical Album of the Year: Solo or Chamber last year for its Mosaique Project, an album with specially commissioned works from 14 Canadian composers. I am looking forward to continuing this exploration of new genre-crossing music from a variety of inspirations!
One of the places where I have not been able to perform during the pandemic is Mainland China. At the moment, I have a six to eight week tour of various cities, such as Shanghai, Guangzhou, Wuhan, Changsha, Suzhou, etc., planned for the end of this year into early 2023. If everything goes according to plan, I will finally be able to reconnect with so many music lovers once again! Of course, when we say 'many' in China, that's truly MANY!!! I especially like to perform there because the audience is so young and vibrant, which brings an incredible energy to all the concerts.
Art has always had the ability to make one look at the world from a different perspective. Whether it's the Impressionists playing with light or the Cubists contorting everyday objects, it has helped shape our perception in new and often unexpected ways. Contemporary art has certainly taken this in all sorts of new directions. For me, it's a reminder that we must constantly seek out new interpretations of the music we are playing, no matter how many times we have performed it already. I once saw a painting that was created from glue melting onto paper, and I could have stared at the resulting shapes and symbols all day long without coming to any concrete conclusions about what it meant–just as it can take a lifetime to find the right way to phrase a line from a Bach Suite.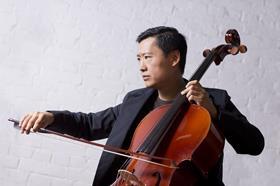 My work has taken me around the globe travelling internationally with my cello, so I would offer the following advice for fellow cellists: I find that when you anthropomorphise your instrument, the airport staff and flight attendants are usually much more sympathetic. For example, when I thank them for taking good care of my 'baby,' invariably I will get a smile, or at the very least, a grudging nod of appreciation for the value of the instrument. It's like treating the cello as your pet; most people are not going to be mean to a small animal. One time, I made sure to show a flight attendant that I was strapping the cello into the seat in a way that it did not touch the ground (upside-down) as per that airline's onerous regulations, and in the middle of the flight, she came over and thanked me for being so nice and patient. Afterwards, she even asked where she could buy my CDs!
Away from travelling, I maintain a daily routine. I try to space out my practice as much as possible with a lot of exercise in between, both physical and mental. Physically: I like to swim because, besides the healthy benefits to the body, the calmness of being underwater makes for a great place to think and even hear music in my head. Mentally: I have an annual ticket for the museums in Berlin, and again, the peacefulness of these places not only allow for art appreciation, but also for finding an inner serenity after a hard couple hours of practising.