Discover more episodes of The Strad Podcast here
Norwegian violinist Bjarte Eike, with his group the Barokksolistene, created the Alehouse Sessions in 2017, which is now being followed up by the Playhouse Sessions. It takes inspiration from music-making scenes in 17th century England, during the times straddling Oliver Cromwell's Commonwealth and the Restoration of the Monarchy with King Charles II.
Bjarte and his colleagues create a show environment that is not just about the music, but embraces high-risk creativity as well as making mistakes. He also speaks about the importance of live audiences, including how Bjarte uses booze to bring the audience into his curated alehouse environment.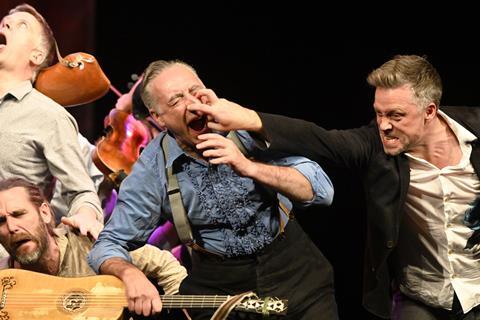 Bjarte and the Barokksolistene will appear in Purcell's Playhouse and The Alehouse Sessions Double Bill at the Southbank Centre on 23 September. More information can be found here.
The Jolly Pilgrim
Can She Excuse Puck's Wrongs
Bjarte Eike, violin/director / Barokksolistene
The Playhouse Sessions
Rubicon Classics
Photo credits: Ivan Korč