Starting 16 January 2023, the Stringcredibles will release weekly videos to boost young musicians' performance skills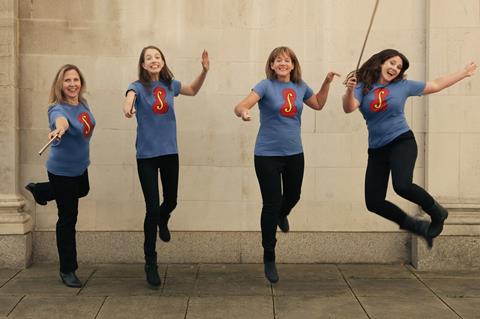 Read more news articles here
The Stringcredibles, a quartet of orchestral string players, has announced a new series of free digital tutorials which aim to help young musicians connect more powerfully with their audience.
Power Up - Quick Boosts comes in response to the lack of resources available teaching young musicians the vital skills of communicating with audiences, which, beyond merely playing the right notes, include mastering spontaneity, risk, emotion and conviction.
Starting on 16 January 2023, the quartet will be releasing a short video each week to help young musicians connect meaningfully with their audiences. Each video will cover a different area of performing, from public speaking to conveying emotion and adopting a persona. Suitable for all instruments and any level, the videos will act as a quick boost to performance skills and will build into a short course, all available for free.
While the series is tailored to young audiences, it can be used as a learning tool for music teachers, educational organisations, and parents of young musicians. The series was created with support from Arts Council England and has been piloted by Music Education Hubs in Birmingham, Sandwell, Wolverhampton, and in Coventry as part of its City of Culture celebrations.
'When we truly connect with our audience, our performance is elevated – it becomes a conversation rather than a monologue, delivering far greater impact and meaning,' said Catherine Arlidge MBE, leader of the Stringcredibles. 'How to achieve this connection is so rarely taught, yet every learner can develop these skills. These videos will allow them to do this, to help reduce any nerves, and to have lots of fun along the way!'
The Stringcredibles comprise violinists Arlidge and Bryony Morrison, violist Amy Thomas, and cellist Helen Edgar, who are all members of the City of Birmingham Symphony Orchestra. The quartet offers music education performances and workshops for young musicians, music services and primary schools in Birmingham and the West Midlands and has collaborated with Music Mark and TEDx.
The videos will be released weekly from 16 January on the Stringcredibles YouTube channel.