When the arts were extinguished by the pandemic, orchestral violinist Sarah Atwood was galvanized into creating a new musical pathway for herself – and she learnt a lot from doing it, as she explains here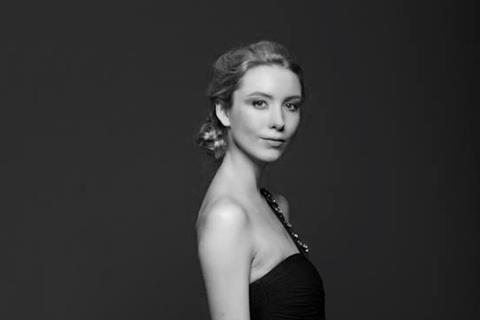 On the evening of 11 March 2020, I finished a dress rehearsal for a Bellini opera, and then the world shut down. The next day, I sat on the couch and obsessively refreshed my phone for news, watching as music and the arts became the very first activities to be extinguished by the pandemic.
My entire professional career is centered around ensemble playing: I hold the principal second violin position in both the Boston Lyric Opera and the Portland Symphony. I had large upcoming tours — Japan with the Boston Pops, and Leipzig for the Bach Festival — all cancelled within a matter of hours.
As the pandemic settled in to stay, I knew a practice project was needed to focus my frayed nerves and to keep my fingers in playing shape.
I had entertained the idea of working through all 24 Paganini Caprices in the past, but — as any professional orchestral musician can attest — finding practice time for one's own solo repertoire is nearly impossible. Once the pandemic forced unlimited time into my hands, however, there was no excuse.
I titled it the 'Pandemic Paganini Project'. As a student I had learned a handful of the familiar caprices, ignoring the rest. Filling in the blanks by improving some caprices and studying others anew was appealing. This composition, which encompassed so many perfect microcosms of the art of violin playing, felt reassuringly organized, in contrast to the crumbling of the world.
To hold myself accountable, I video recorded each caprice as I learned it (in no numeric order), then posted it to my Youtube channel — although the home recording quality betrayed my clumsiness with technology.
I studied each caprice from three different sources: The edition that I felt comfortable scribbling in; a Henle edition with annotations on interpretation; and Paganini's original manuscript. The manuscript was quite surprising. Frequent performance habits seem to contradict many of Paganini's specific notations (most conspicuously in Caprice No. 24).
Read: 10 ways to motivate yourself to practise during lockdown
Read: Lawrence Power: life lessons from lockdown

The beauty and introspective qualities of Caprice No. 2 dared me right off the bat to alter my conception of Paganini as composer.
In Caprice No. 6, I struggled with the effect of trilled double-stops, while searching for a unique sound world.
Caprice No. 16 and its turmoil of notes mirrored my own roiling fears over paying the rent, and worries about the future.
One caprice was completed following the death of a close family member, and the push to record it was the only thing that gave me some semblance of control and order.
Another caprice was finished soon after my own wedding (which still magically happened despite Covid restrictions), and Caprice No. 18 was recorded prior to Thanksgiving dinner with family over Zoom.
Caprice No. 21, with its disarmingly beautiful, aria-like melody, quickly became a new favourite and helped my left hand feel truly settled on the instrument for the first time ever.
Finally getting a recording of Caprice No. 4 - the hardest caprice in my eyes - was a long time coming, and brought a wave of excited victory — which felt strange, given the year's theme of grief and monotony.
I concluded by recording Caprice No. 24, directly after another very close death in the family.
Now that the 'PPP' is over, my Youtube channel feels like a time-capsule. The project changed me both as an artist and as a person, and guided me toward deeper listening. In the end, the blanks filled were different from what I had expected. My approach to practising and to life became clearer. Loosening the constraints which I had always set within my practising helped illustrate that it was, in fact, also possible to roll with life's punches. My focus gradually shifted from forcing technical problems into submission, and I began to listen more carefully, while becoming more patient and conscious in daily life.
Read: Three quarters of Brits have turned to musical instrument during lockdown, new research shows
Read: How to record chamber music in lockdown
Spending so much time with Paganini inspired me to search out caprices by Pietro Locatelli, the baroque forerunner to Paganini, on whom Paganini almost certainly based his 24 Caprices (portions of at least two Paganini caprices mirror Locatelli's to the note), and Salvatore Sciarrino, whose 'Sei Capricci' of 1976 are influenced by Paganini.
The juxtaposition and progression of old-to-new Italian solo violin music is quite interesting, and this newly-expanded project will culminate in a professional recording of a selection of the three composers' caprices. To my knowledge, this progression from Locatelli to Paganini to Sciarrino, which highlights each composer's inspiration and direct musical quotation, has not been presented in this context before.
Initially, the 'PPP' was never intended to do more than keep me practising through stressful times, and certainly was not expected to span my entire experience of 2020. I am very grateful for the way it took on a life of its own, and how it is now continuing into further projects — projects that, as a busy orchestral musician, I never would have contemplated, had the pandemic not galvanized me into creating new pathways.
Getting swept up in the daring and expressive world of Paganini provided distraction and structure, with unforeseen - and welcome - guidance on how to listen afresh in this shifting world.