Mišek's Double Bass Sonata no.2 has been by the German bassist's side throughout her career – and helped to create a lot of friendships along the way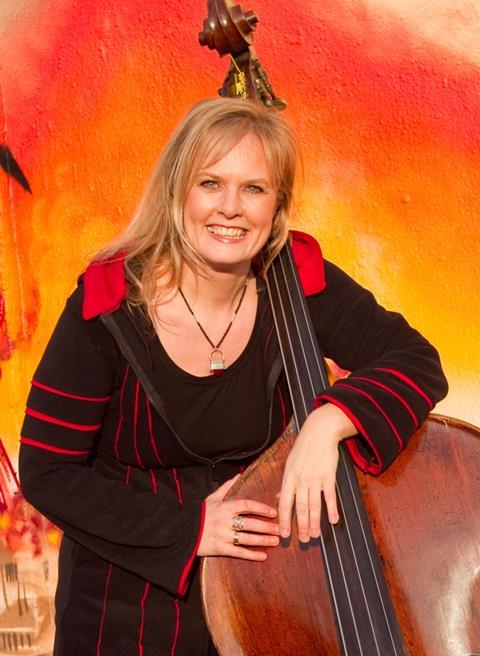 Adolf Mišek's Second Double Bass Sonata is full of dialogue, vitality, emotion and great optimism. I feel like it's my constant companion, because if I'm not practising it myself, I'm working on it with my students. It's a perfect piece for them to learn: there aren't many Romantic sonatas written for the bass, and this one contains so many different styles and techniques, it's really inspiring to jump into and learn.
I first came across it when I was studying with Günter Klaus at the Frankfurt Music Academy. At the time, he was working on a new edition of the piece, which might be why we all studied it in class. There were no recordings of the piece back then, and it's still not as well known as it should be. I was working from a very old score that had the word Übungsonate ('exercise sonata') written at the top. I don't know why, because it makes the piece sound like an etude rather than the virtuosic masterpiece it is! I think that might be one reason why it was neglected for so long.
That said, it's an excellent piece to help with your technique. The temptation is always to play it fast, as I did while studying it, and Günter had to keep telling me, 'Give the music a chance! Let it breathe!' It encompasses the full spectrum of the double bass sound, with leaps all the way up and down the fingerboard; Mišek was himself a virtuoso bassist with the Vienna Philharmonic, so he knew how to stretch the player. The bowing has everything from virtuosic spiccato to long and heartbreaking cantabile, and I had to develop my vibrato for the Andante cantabile second movement. But all the time, the wonderful themes of the sonata captivated me, and I knew I'd never forget this piece.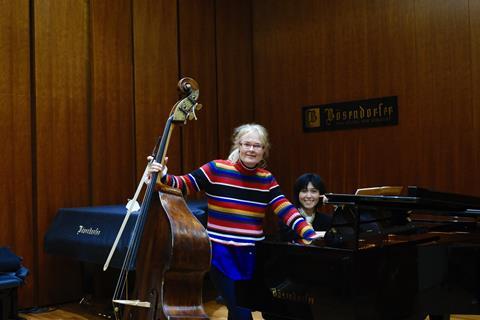 I later studied it with Franco Petracchi, a master of bel canto playing, and he had a lot to say about the sound production and long phrases of the Andante cantabile. He and Klaus Stoll, who also taught me, were masters of finding the connections and sense of line between the four movements, which all have strong characters. The third movement, marked 'Furiant', is a folk dance from Mišek's native Czechoslovakia – each of his sonatas includes some folk music, which makes his pieces vivid and swinging. So I could say the second movement taught me how to sing through the bass, while the third taught me how to dance!
In my career I've played a lot of different repertoire, including the works of new composers and my own transcriptions, but I always come back to this sonata. I include it in my programmes a lot more than I did 20 years ago, and I'm glad that it's regularly heard at competitions and much better known than it was. But it's certainly a 'real' sonata; there's so much dialogue with the piano, and the player really needs to connect with the accompanist. Having a pianist on the same musical wavelength as you can make all the difference, and even make it a different piece. I regularly play with Mari Kato, who teaches with me at the Mozarteum University in Salzburg. She plays in a lighter, more brilliant fashion, always supporting me, which influences the language of our dialogues. When I play with my old friend Barbara Nussbaum we have a very personal connection that creates a lot of colours. The piece reminds me of a lot of friendships and connections I've made on the way through my career – it's always a heart opener, and audiences can't help responding to it.
INTERVIEW BY CHRISTIAN LLOYD
This article was published in the April 2022 Johannes Moser issue

The German–Canadian cellist has always championed experimental repertoire and loves exploring the electric cello's possibilities, as he tells Peter Quantrill. Explore all the articles in this issue

More from this issue…