The professor of double bass at Mozarteum University Salzburg and president of the International Sperger Society for Double Bass shares her wisdom in this month's Technique article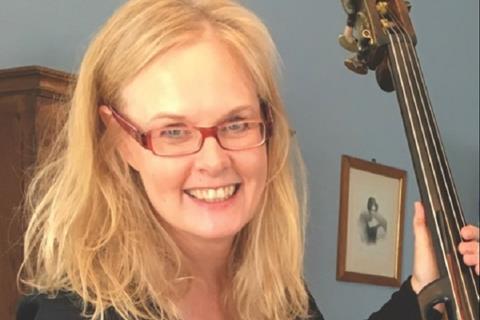 The following is an extract from a Technique article in the January 2020 issue of The Strad. To read, subscribe and login.
To play the double bass today is very different from what it was a few decades ago. While once we hid away in orchestras, now we also need to perform as soloists, using the same spectrum of tone colour, intensity and articulation as violinists, violists and cellists. To be able to coax our mile-long strings into vibrating in the truly focused way that is needed to produce a musical phrase, we need an incredibly sophisticated technique. To many double bassists, players who produce a beautiful sound while projecting in a soloistic way seem like magicians.
To create a nuanced phrase with a full, articulate sound that is rich in colour requires us to find a balance between body and instrument, combining power with a supple and refined technique by working on our bowing, vibrato, sound imagination and sense of musical direction. The body must be balanced and elastic, to enable good use of weight, pressure and momentum in the bow arm; the vibrato must be varied using arm weight and different pivot points; and our breath and sense of line must guide every phrase. We need to shape the music with the whole body, using all the technical possibilities at our disposal.
Christine Hoock will be performing in the Foyer of the NDR Landesfunkhaus Mecklenburg-Vorpommern Schwerin, Germany, on 16th January 2020. For more information, click here.
To read the full article in the January 2020 issue of The Strad, subscribe and login.
This article was published in the January 2020 Lisa Batiashvili issue

Georgian violinist Lisa Batiashvili discusses her latest projects, among them artistic directorship of the Audi Summer Concerts festival and performing on the soundtrack to The White Crow. Explore all the articles in this issue.

More from this issue…