Cellist and composer Peter Gregson outlines some basic pieces of equipment for the string player whose interests are piqued by electronics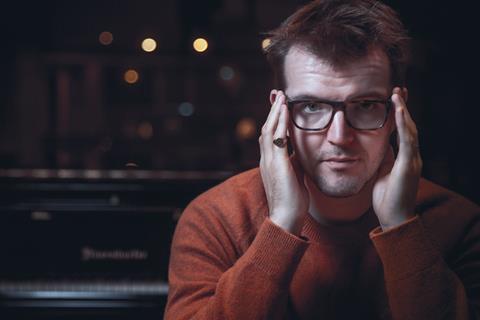 Discover more Featured Stories like this in The Strad Playing Hub
I find talking about working with strings and electronics surprisingly tricky, seeing as it's my passion and accounts for probably 80 per cent of my musical output. I started experimenting, exploring and integrating electronics into my musical world when I was 14, so have been doing it for 21 years. I take it just as seriously and treat it with the same weight as a period performance specialist might treat their baroque instrument: it isn't something merely tacked on at the end of my work, it's absolutely ingrained at a foundational level. It's the same length of time I've had my beloved cello bow, and I think we all appreciate the connection and 'extension of self' such a relationship with 28" of rare pernambuco can be.
The electronic world is endlessly creative and inspiring, and in this day and age, essentially technically limitless as well. If you're looking for a few places to start to spark your curiosity, I think learning to play with a delay is a great technical challenge as well as musically inspiring. A dotted quaver delay can provide many hours of entertainment!
You'd need a 'pickup' microphone or a full blown electric instrument. There's a great variety of pickups available, from Fishman to DPA to Remic to Neumann - they all do essentially the same job but with different sonic outcomes. A modest mic in the right place will sound better than a spectacular mic in the wrong place, but like with string instruments, generally speaking the more expensive mics use better components so lead to a better overall sound.
The video above was taken during the recording sessions at Paul Epworth's The Church Studios in London. Each member of the quartet had a contact mix made by Remic, and a slew of condenser microphones to create the body of the sound, each feeding a discrete AMS RMX16 reverb unit for each member of the quartet (this is a whole other pet subject of mine… reverb…).
You'd be able to get going using a tablet, laptop, smartphone, or series of guitar pedals. A little USB interface would do the trick of getting your instrument into your computer, and then a way to hear it (headphones are best, so as to avoid feedback)
For the most part I find that my journey exploring electronics has led to me appreciate how amazingly powerful our acoustic instruments are at creating weird and wonderful sounds. I've worked on hundreds of film scores creating 'scary noises' and in almost all cases, the raw untreated sound has been more visceral than the processed sound, but pedals and software are so inspiring.
Peter Gregson's album Quartets is out now on Deutsche Grammophon.