The violinist shares her approaches and challenges ahead of upcoming electronic-acoustic sets at Kings Place and Cheltenham Music Festival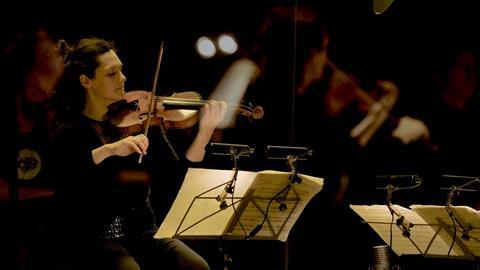 Discover more Featured Stories like this in The Strad Playing Hub
How do you incorporate electronics into live violin playing?
My solo sets for violin and electronics are often made up for a variety of works that use the idea of electronics in different ways. This results in a wide range of sonic palettes and worlds that are created by each composer using the technology available, in ways unique to them.
The effects used range from delays and loops to specific reverbs, pitch shifters and vocoders, or simply just having more pre-recorded parts playing at once, so I become an ensemble rather than just being a soloist. By incorporating electronic elements into my repertoire, I've been able to explore new sound worlds, which I absolutely love - it's a bottomless well.
What are the challenges of performing live with electronics and how do you have to adapt your playing technique when using electronics?
When working with technology it's important to remember to leave enough space and time for technical rehearsals.
As instrumentalists, we're so used to practising at home, turning up for a quick soundcheck to get used to the acoustic of a hall, and then we're basically good to go.
With electronic elements it's important to really take the time to sound check properly, to work with your sound engineer to find the right sound for the space, and make sure that you are comfortable with what you want to hear in your ears if you're using in-ear monitors. Rather than change the way I play, I tend to work with them on creating the right kind of sound for each piece, taking the time to make sure they know how I want it to sound and for us to find a good sound together.
When working with amplification you can push the boundaries of soft playing in particular, as you don't have to worry about projection. You can start to find new sounds that are only really possible with amplification and actually, many of the pieces I play ask me to explore in this way. I really enjoy using the instrument in non-traditional ways and finding new sonic palettes.
Another really important thing I've learnt is that once you are working with a sound system, you need someone who understands the system as an instrument. Only then will you sound your best - remember, you're only ever as good as your sound engineer and system!
What kit do you need for these performances?
I use a DPA 4099 to pick up the sound of the acoustic violin, I have an electro-acoustic violin made by Bridge Violins and one of my pieces uses a Electro-harmonix Pitch fork pitch shifter pedal.
How have you adapted this set for the spatialised d&b Soundscape system at Kings Place? Is it different performing these works in spatial audio?
It's a real treat to be able to spatialise the sound, when we first started working on it I felt like a kid in a sweet shop! Usually, when I play acoustically, I am aware of where I want to send the sound around the room and how I want it to travel and I hope that by imagining this it makes a difference to how the acoustic violin fills the space. Here, however, I can literally ask my sound engineer to move the sound around as I hear it in my head. The result is very immersive and makes for a more visceral experience and I feel like it brings the pieces alive in a really joyous way.
What's your favourite piece to perform on the programme, and why?
It's a difficult thing to choose a favourite because it can change from day to day, depending on my state. However, playing Julia Wolfe's LAD - originally for 9 bagpipes - arranged by me for violin and pedal, is just so satisfying every time.
I get to really dig in and make the most epic and bass-heavy sound, something that I never thought was possible for a solo violinist and it is extremely pleasing! Judging from my audience's reactions, it's a pretty powerful piece to experience too.
Rakhi Singh performs an electronic-acoustic set featuring works from Alex Grove, Emily Hall, Edmund Finnis and others at Kings Place (10 June) and Cheltenham Music Festival (14 July)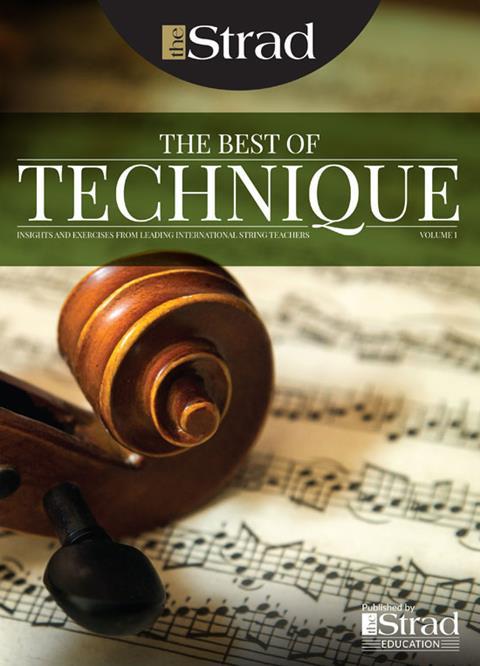 In The Best of Technique you'll discover the top playing tips of the world's leading string players and teachers. It's packed full of exercises for students, plus examples from the standard repertoire to show you how to integrate the technique into your playing.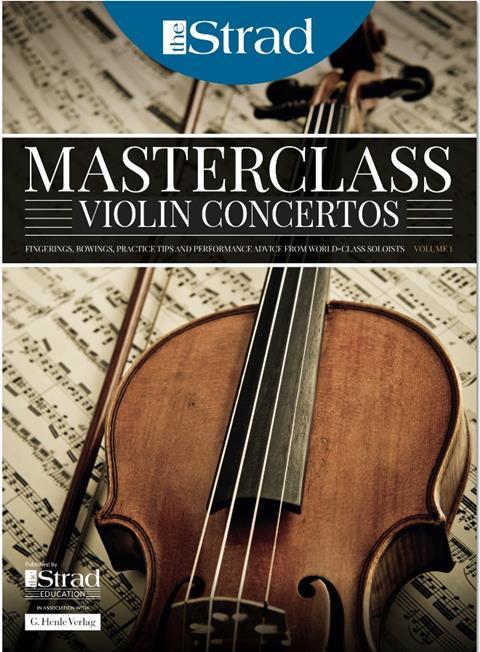 The Strad's Masterclass series brings together the finest string players with some of the greatest string works ever written. Always one of our most popular sections, Masterclass has been an invaluable aid to aspiring soloists, chamber musicians and string teachers since the 1990s.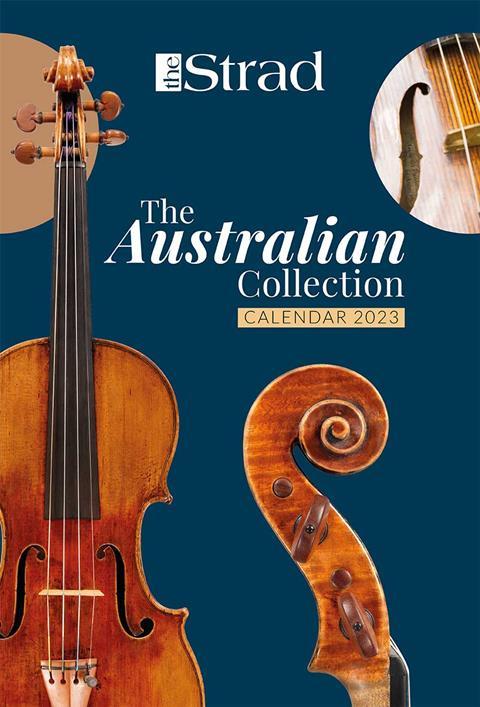 This year's calendar celebrates the top instruments played by members of the Australian Chamber Orchestra, Melbourne Symphony, Australian String Quartet and some of the country's greatest soloists.