Having spent his formative years in the US, cellist Dong-Oo Lee speaks of the distinct teaching style he discovered on his return to Korea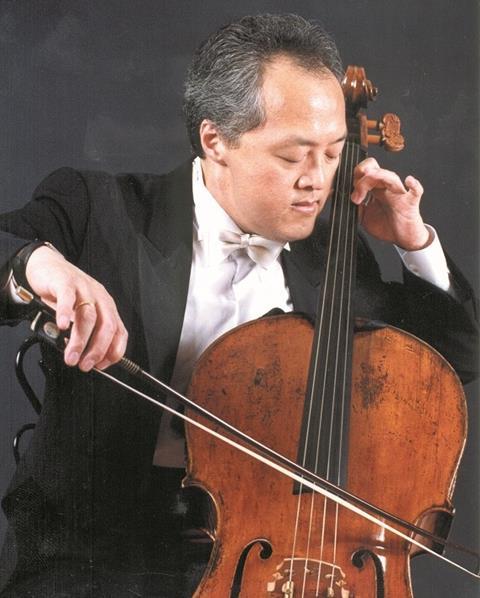 This article was first published in The Strad's January 2004 issue
My journey to Korea began back on a warm summer's day in June 1982. Having been born and raised in the heartland of America, the idea of beginning a new life and career in a homeland I had never known was a daunting prospect, particularly as I did not speak the language. Perhaps it was my destiny, though: the name my parents gave me, Dong-Oo, means 'East again'.
Since I arrived here my experiences as a performer and teacher have been strongly centred around one person, the late cello professor Bong-Cho Jeon who was one of Korea's most important teachers. His influence on my career has been immense and we also have a strong personal connection: he was my father-in-law.
Strangely, I first encountered Jeon at my first cello lesson with a young Korean cellist in Kansas City. His portrait hung on my teacher's wall and, being only eight, I was curious to know who this man was. Years later I discovered that the man in the photo was her former teacher and my future father-in-law.
Shortly after my arrival in Korea I took up an appointment as the principal solo cellist of the KBS Symphony Orchestra (Korea's national symphony). It was important to my father-in-law that I begin my teaching career as well.
I remember him telling me that one of the most important responsibilities of a musician is to teach the next generation. Throughout my 18 years as an orchestral player, I was given the opportunity to teach at the best schools and found it exciting that most of the young students were quite talented.
My inability to speak the Korean language was a serious handicap in trying to communicate with students at first, but being forced to communicate in other ways taught me to be extremely observant, demonstrative, animated and patient. I did a lot of singing for and with my students, and I have continued to do so even now that I speak the language.
I discovered that having my students sing in a lesson freed them from being trapped inside the instrument and opened up other ways of expressing themselves. Some students are surprised by this technique, feeling that singing has nothing to do with playing the cello. My first year of cello students probably left their private sessions thinking they had been to a voice lesson, not a cello lesson! I believe very strongly, though, that good teachers should be innovative in teaching essential musical qualities to their students.
One of the things that most surprised me when I first came to Korea was the degree of parents' involvement in their child's education. Maybe this was naive of me, though - my parents had been just the same. As a result of the interest taken by their parents, Korean students tended to be both more enthusiastic and more disciplined than my American students, but one must understand that Korea is a very small country and at an early age students are taught how to survive in a competitive environment.
Over the years people have asked me whether Korean students are hard working, and I would say that it depends on how one looks at it. For instance, a student who is enrolled at a prestigious music school or university and studies in a famous professor's studio is going to work very hard 99 per cent of the time. Of course, this is not true across the board - like anywhere else, there are many students who do not practise more than an hour a day.
There is, however, a unique system here of employing 'practice instructors' to oversee a pupil's practice. These instructors tend to be university students or recent graduates. The amount of time these instructors spend with the student can vary from several times a month to once a week, or even in extreme cases every day. While many people would frown at this method, seeing it as excessive, it certainly produces good results. Practising is a lifelong skill for a musician and showing a child how to go about it at a young age can be extremely beneficial.
I began my cello Professorship here at the University of Ulsan in 2000. It is a private university that was founded by the Hyundai Corporation which is located along the southern coast just north of the city of Busan (Korea's second largest city). The music college opened in 1998, so it is a very new school, with many fresh ideas that are quite different from those of the 'mainstream' schools up in Seoul.
It was one of the first music colleges in the country to introduce chaired professorship programmes, and over the years our chaired professors have included the renowned violinist Young-Uck Kim, Pianist Tong-Il Han of Boston University and cellist Young-Chang Cho of Essens School of Music. The most important thing that the music college offers is a high-quality education to students here in the southern provinces, who might not have the opportunity to go to Seoul or to move abroad to study music.
If there is one goal I want to accomplish during my tenure at the university it is to see that the legacy of my father-in-law's work and this country's school of cello playing is upheld. One might ask what is so original or special about the Korean school of cello playing? To answer that one has to look at how this country has survived and become a world economic success.
Since Korea has few, if any, natural resources, it has had to be proactive in acquiring raw material imports from across the globe to manufacture. Equally, in its cultural life Korea draws in talent from all over the world in order to nurture new generations of musicians. Its school of cello playing, then, is based on the teachings of a melting pot of cello professors who received their education in all parts of the world.
Koreans are accustomed to taking on and believing in new ideas, and when these are combined with our strong character and individualism something truly 'Korean' emerges. It might not be what a musical purist would aspire to, but it is emotionally charged, meaningful and exciting. Critics might disagree with me, thinking that it is important to focus on the tradition behind the music in its purest form, but I am proud to say that the blend of many different styles is unusual and refreshing.
The debate about the Korean teaching style is controversial, and to an extent I perhaps should not be the person to comment, given that I was born and raised in the West. Having said that education in this country is taken seriously and it is quite common for parents to sell the house, move the family from one location to another and spend their life savings on education for their children. Korean children are educated in an environment where the teacher is regarded as the centre of the universe, meaning that what the teacher tells the student should be taken like a command from God.
When they begin their studies, committing pieces to memory is a key factor because some teachers believe that children who have not yet memorised their studies or a selected work are not well prepared. It is said that some teachers still use the 'fear factor', scaring their students and forcing them to learn efficiently and quickly. This approach can terrify children, who are sometimes verbally or physically punished if they fail to achieve what the teacher requests.
And it is not only stern teachers that Korean students have to deal with: there is a strong culture of music competitions, which can be extremely cut-throat - the casualties are many. The winners definitely have what it takes to survive in this competitive world.
Professionally speaking, I disagree with this way of teaching and consider an aggressive approach to be destructive in building a healthy relationship between the teacher, the student and the music. But on the other hand, many of my colleagues say that while this may be the dark side of this country's educational philosophy, it certainly works. I believe that times have changed since we were children though. Our parents taught us to obey every word spoken to us, and for us to say what we thought was unheard of, but today our children live in a complicated world and growing up in it is tough enough.
Perhaps this is one of the reasons why adults have such a difficult time in understanding and raising children but I do not believe that coercion is the right method of training musicians. The position of teacher or professor is one of the most respected positions one can achieve in South Korea; it is right that the position should be demanding and it is important not to lose sight of the fact that children we are training will be the leaders of the future. We must take care to go about it in the right way.
Read: Melancholy and perfectionism: South Korea's love of Western classical music