Cellist Johannes Moser shares his expertise on performance, life as a busy musician, plus his favourite concert to date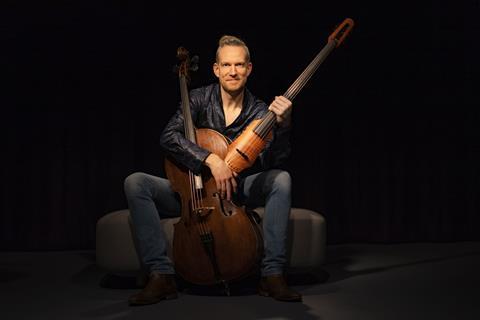 What is your advice for conquering pre-performance nerves?
First of all: let's agree that if you feel pre-performance anxiety or nerves, your body is doing everything right: it is following through with what it was conditioned to do over thousands of years. When a stressful situation arises, our body is taught to tense up and be ready to fight or run away as fast as we can. So if you feel stressed, don't be hard on yourself and blame yourself for how you feel. It is not your fault that the conditioning we call 'nerves' is better suited for hunting your dinner than playing a lunchtime concert.
Breathing helps settle bow shakes. A good start is to focus both on pure playing and communication with the audience and other performers instead of fearing hypothetical criticism.
Why not turn the feeling of 'nerves' around - when you feel nervous, tell yourself that your body is going through these feelings because you are just so EXCITED for your performance and the music you are about to perform. We may misjudge the butterflies in our stomach for fear when it's actually excitement.
How do you find a balance between your own opinions on a piece and respecting the composer's wishes?
We need to agree on the extent of the composers wishes: Does it stop at the notes, and everything else is up for modification? Or are tempo, loudness, phrasing bows and emotional markings of the same importance? You wouldn't change the notes of a Beethoven sonata to better suit your wishes, so why change bowings when they are indicated, for example? Why turn a diminuendo into a crescendo?
I feel the depth of detail consisting of composers wishes exceeds just the notes by far. Even a distinct harmonic progression, specific tonality or certain chords can hold very strong intentions that need to be discovered and respected.
A different answer to this question can be how you define your role as a performer: Do we act just as a sound machine that is fed by black dots on paper (or your iPad), or are we more of a prism in between the composer's vision and the outside world, magnifying and colouring a written code into sonic emotion? I love the German/ French word for performer: Interpreter. We are indeed translators from score to sound. In that process of translation lies the individual human element of you, the performer, which becomes the interpretation: your personal translation.
What are your strategies for dealing with the pressures of life as a soloist?
My motto in life has served me quite well through the uncertainties and challenges of the path I have chosen: Dont take YOURSELF too seriously, but instead take what you DO incredibly seriously.


As a busy musician, how do you make the most out of rehearsal time?
After my warmup, I usually go straight to the most challenging spots. No excuses or detours. Grab the bull by its horns!! And always reserve some time for pure cello playing! So much of our practice time is cello working, but play should never be lost. Improvise, find new techniques, switch hands. Be playful. That time is never lost!
What was your favourite performance to date and why?
I have to rank my debut with the Berlin Philharmonic under Zubin Mehta in 2011 as my favourite performance to date. I worked so hard preparing for this performance, both cellistically and mentally, that when the concert weekend finally rolled around, it was a pure joyride.
Also playing concerts with idols like John Williams are unforgettable. Meeting the man who basically wrote the soundtrack to my youth was unbelievable!!
Generally speaking, my favourite moments in performance occur both in the spectacular as well as in unsuspecting circumstances - I don't think that a magical moment in music is necessarily tied to a high-profile date. Just recently I played in a little church in Italy, after the originally planned open-air setting had been cancelled due to heavy rain. Everything felt very improvised and in the moment. Live performing and music making, sharing music and emotion without any in-between thoughts, just going for the moment - that's bliss.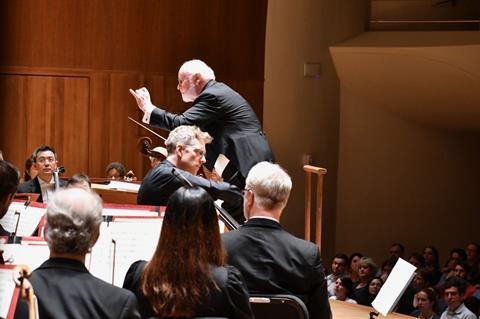 What do you like best about playing the cello?
Two top picks: First of all, its versatility! Playing bass notes, contributing to middle voices or singing a solo up top - the cello can do it all. Not many instruments can cover so many roles, from servile Basso Continuo to a fighting protagonist in the Lutosławski Concerto. That range is spectacular. Secondly, and that may seem obvious, but still: I can't get enough of the sound and the richness of the colour panel. That is a journey that never ends.
What are some of the best pieces of advice you received from your teachers?
In my first lesson as a bachelor student, my professor David Geringas asked me: 'Who is your most important teacher from now on?' Of course I replied 'You, Herr Professor'. He shook his head and said 'No - its you, yourself'. Even if that was slightly tongue-in-cheek, I never forgot that advice, as it serves as an invitation to take responsibility and instigate initiative for what and how I choose to learn.
I learned so many other essential things from my professor over the years, but instead of only consuming his advice, I always tried to internalise my lessons through thorough analysis and incorporating it into my system through re-teaching myself those things again.
If you weren't a musician, what would you be?
I love theatre, so either acting, writing or directing plays or movies would be on the top of my list.
What's your favourite Popper study?
Popper altogether is where I learned everything that I know today about systematising the left hand. I love the logic, system and challenges that each etude of the Hohe Schule offers. When practising Popper, I always tell my students that they need to understand the system behind the chromatic progressions and how illuminating this is for mapping out the fingerboard.
But if I had to choose one, I would choose number 22!
What rosin do you use? Do you prefer hard or soft?
I use Opera and Bernadel Rosins, whatever the bow maker has available. I am not too fussy about details. Traveling through so many different climate zones in a short period of time makes it hard for me change too many parameters to adjust to the conditions I am in. So I stick to one formula and try to adjust myself rather than changing my system too much.
Special thanks to Johannes for taking time out of his busy schedule to answer The Strad readers' questions.
Johannes's new album 'Alone Together' will be released on 17 June.
Johannes featured as The Strad's April 2022 cover star. Check out the issue here.