At just 25-years-old, Liu Ming is the orchestra's second youngest concertmaster in its 141 year history. Here she shares a tip for being a good orchestral leader, and describes how the pandemic affected her approach to the role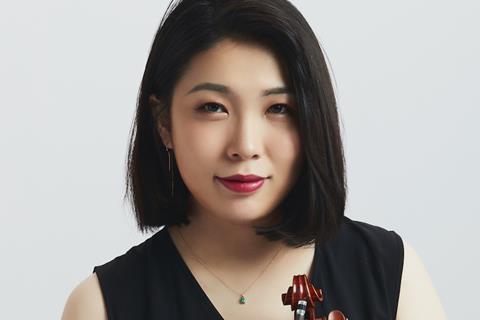 1. What, in your opinion, is the defining feature of the Shanghai Symphony Orchestra?
It is the orchestra with the longest history in China, and the programmes are diverse and international. We also keep applying ourselves to making music more universal.
2. Can you share a top tip for being a good orchestral leader?
For a concertmaster it's desirable to have an inside knowledge of the forever-expanding orchestral repertoire, along with ample performing experience, a strong personality and excellent leadership skills.
Read: Audiences to return to Shanghai Symphony Hall
Read: Shanghai Symphony launches $100,000 Isaac Stern Violin Competition
3. How has the pandemic affected you as an orchestral leader?
What makes the situation uncommon is that I actually became concertmaster of SSO in the middle of the pandemic, and since I was merely a student of the Shanghai Conservatory of Music at the time, I was thrilled to receive the offer. I then became more and more nervous as I approached the very first rehearsal, and felt overwhelmed by the transition to the role as well as by my lack of experience. As time elapsed, the other teachers' tolerance and encouragement, and the increasing frequency of performances helped me to get used to my new position.