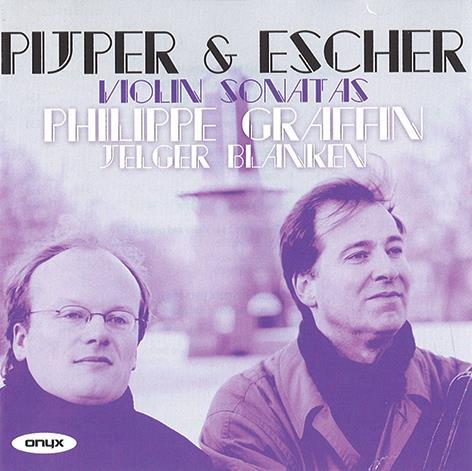 The Strad Issue: January 2011
Description: A rare outing on disc for 20th-century Dutch violin music
Musicians: Philippe Graffin (violin) Jelger Blanken (piano)
Composer: Pijper, Escher, Voormolen, De Leeuw, Graffin/Blanken
A whole disc of little-known Dutch music might seem an esoteric proposition, but French violinist Philippe Graffin's sumptuous, committed performances make a strong case that these works should be far better known. Graffin studied in the Netherlands and admits to being an admirer of the country's musical life, and he proves a highly persuasive advocate for the works he plays here.
The three sonatas by Willem Pijper display wildly different styles – from the influence of Debussy and Ravel in the first to spiky dissonances in the solo sonata – but Graffin brings both intensity and elegance to them all. He has a gloriously velvety sound in the opening of the First Sonata, yet he brings alive the nuances of the elusive but intriguing Second Sonata.
Rudolf Escher's Violin Sonata (1950) is more serious, at times even angry, and Graffin responds with passionate playing and superb control as the music progresses to its ecstatic major-key conclusion. He sounds as though he was born to play Alexander Voormolen's Pastorale (1940), a charming piece that combines French poise with Dutch seriousness and highlights Graffin's suppleness and grace.
Pianist Jelger Blanken is a sensitive partner, and he has some beautifully voiced chords and nimble figurations throughout the disc. Recorded sound is warm and truthful, but in some of the denser moments of the Escher Sonata the piano threatens to drown out the violin.


David Kettle