Herbert Light joined the ensemble in 1960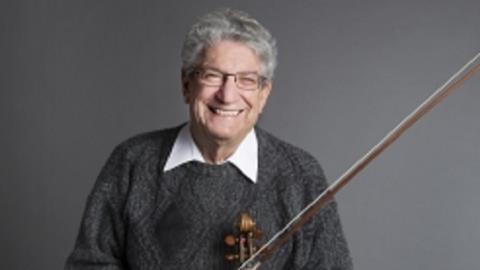 Long-serving Philadelphia Orchestra violinist Herbert Light has retired after 56 years with the ensemble.
A student of David Madison and Jani Szanto at the Philadelphia Musical Academy, he was a member of the Baltimore Symphony and served in the United States Army Band in Washington D.C. before joining The Philadelphia Orchestra in 1960.
As a chamber musician Light has performed with Emanuel Ax, Yefim Bronfman, Dennis Russell Davies, Barry Douglas and Jeffrey Siegel. He also performed with the Amerita Chamber Players and was a founding member of the New Philadelphia Quartet.
Photo: Jessica Griffin