The Russian violinist who trained with Oistrakh was known for her gutsy, passionate playing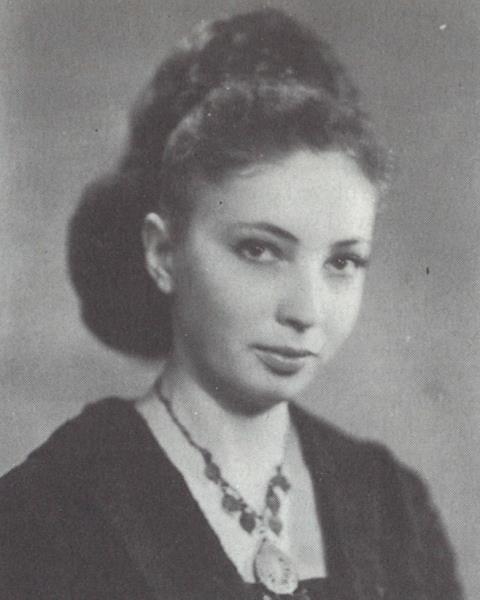 Railways have fateful connections with Russian and Ukrainian violinists: Polyakin and Kogan died on trains and Lydia Mordkovitch was born at the station in Saratov, on the Volga. It was 1944 and the USSR was embroiled in the Great Patriotic War with the Nazis. Mordkovitch's career would maintain the railway metaphor – despite her talent, she was constantly confined to branch lines and shunted on to sidings. Only at the halfway point in her journey did success come her way; and much of it was achieved in the recording studio.
Lydia Shtimerman started playing the violin at seven in Kishinev, Moldova, because her parents could not afford a piano. Later she did take up the piano and at 15 had to choose between the two instruments. By then, despite invitations from Moscow, she was studying at the Stolyarsky School in Odessa with Veniamin Mordkovitch, to whose son she was to be married for a time. She furthered her studies at the Nezhdanova Conservatory and was 24, with a four-year-old daughter, when she arrived at Moscow Conservatory in 1968 for postgraduate work with David Oistrakh. She became one of his assistants and also gained from listening in on the classes of Kogan, Rostropovich and others.
'Oistrakh worked mainly on interpretation, on repertoire,' she recalled. 'In one lesson he gave more than anyone else in a year.' He prepared her for the 1969 Marguerite Long-Jacques Thibaud Competition in Paris, where she took fifth prize (no first prize was awarded). After two years in Moscow she had to return to Kishinev, because her father was ill. He died in 1971 and in 1973, with her remaining family, she applied to emigrate to Israel: during the wait for a visa she was forbidden to perform or teach, and the violin chosen for her by Oistrakh was taken away.
While teaching at the Rubin Academy in Jerusalem she rebuilt her career and began to tour internationally, playing a 1746 Nicolò Gagliano chosen by Isaac Stern and bought for her by Gita Sherover. Record producer Brian Cousens headhunted her for RCA and she made a well-received disc of the Franck and Ravel Sonatas, as well as the Brahms Concerto with Kurt Sanderling. When Cousens started Chandos Records in 1979, Mordkovitch became one of his foundation artists, eventually making more than 60 CDs for his label.
She made her British debut in Manchester on 7 January 1979, playing the Tchaikovsky with the Hallé under Walter Susskind, and in April performed the Beethoven with the Philharmonia and ZdenÄ›k Mácal at Croydon. Early in 1980 she played Bartók's solo Sonata at the Queen Elizabeth Hall, London, as well as the 'Kreutzer' Sonata with Peter Donohoe, with whom she had a fruitful partnership. That year she and her daughter Ilana moved to London. She began teaching at the RNCM in Manchester, gave a solo violin recital at the Purcell Room, London, in December and quickly became known for playing repertoire such as the Ysaÿe Sonatas, Messiaen's Theme and Variations and a work written for her in 1977 by the Israeli composer Ami Maayani. She made her North American debut in 1982, with the Chicago Symphony under Georg Solti.
Mordkovitch's gutsy, passionate playing was reminiscent of the young Ida Haendel in its commitment and she displayed a similarly flamboyant platform manner, although of course she had her own personality and a sultry, very Russian tonal profile. She worked with a number of pianists, including daughter Ilana (who appeared professionally as 'Elena'). Some records were made on borrowed Strads or a Guadagnini but mostly she remained loyal to the Gagliano. She recorded the expected Russian concertos by Tchaikovsky, Stravinsky, Prokofiev, Khachaturian and Kabalevsky, as well as Taneyev's Suite and Rimsky-Korsakov's Fantasy: her Shostakovich Concertos were highly regarded and she had special insights into his Violin Sonata from her Oistrakh days. But she championed Busoni, Bacewicz, Szymanowski – at the 1988 Proms she played his Second Concerto – and many British composers: the concertos by Elgar, Walton, Moeran, Bax, Bliss, Britten, Dyson, Veale and Alwyn and various sonatas. She also programmed British music in concerts: a 1995 recital included Elgar's Sonata and Vaughan Williams's The Lark Ascending alongside the sonatas by Franck and Respighi.
Appointed a professor at the Royal Academy of Music in 1995, Mordkovitch was known for treating technique and interpretation as inseparable and urging her pupils to study literature and the fine arts as well as music. Despite all the exotica she brought to the attention of her public, she named Mozart, Beethoven and Brahms as her favourite composers. After more than a year of illness, she died on 9 December, aged 70.
Lydia Mordkovitch: Born 30 April 1944; died 9 December 2014
Tully Potter
Subscribe to The Strad or download our digital edition as part of a 30-day free trial. To purchase single issues click here.