The 67-year-old musician's condition is not thought to be serious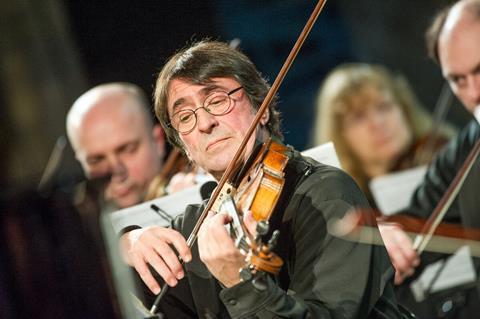 Russian violist and conductor Yuri Bashmet, 67, was yesterday admitted to a Moscow hospital with Covid-19.
The Russian Concert Agency (RCA) said that Bashmet felt 'well'. 'He is looking forward to the moment when he is able to return to the stage and meet his beloved audience again,' the RCA statement read.
Bashmet, whose symptoms included shortness of breath, was taken into hospital alongside his wife, Natalya, a violinist. Their condition is not thought to be serious, although further details have not been released.


Watch: Yuri Bashmet shares his dream about Vladimir Putin
Read: Forecasting the future: Postcard from Sochi
Watch: Yuri Bashmet on rubato


Ecuadorean conductor Freddie Cadena will replace Bashmet for a number of upcoming performances with the All-Russia Youth Symphony Orchestra.
With almost 1.2 million reported cases. Russia has the world's fourth largest number of infections. Lockdown measures in Moscow were lifted in June but, following a recent spike in cases, the city's mayor announced this week that all schools would close for a two-week period in October.