The violinist has also resigned from his teaching position at the Cleveland Institute of Music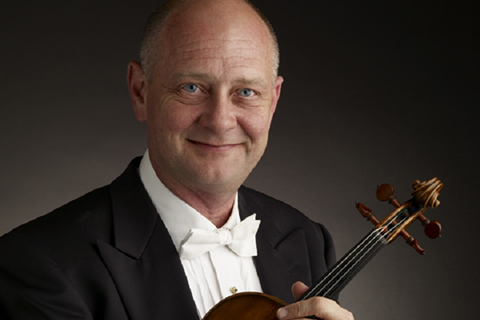 The Cleveland Orchestra has suspended violinist William Preucil from his position as concertmaster, which he has held for the pst 23 years. The move follows allegations of sexual harassment published in the Washington Post on 26 July. Preucil has also resigned from his position as Distinguished Professor of Violin at the Cleveland Institute of Music (CIM) where he has been a long-standing faculty member.
An internal email from Cleveland Orchestra executive director André Gremillet stated: 'Given the seriousness of these allegations, we will immediately be conducting an investigation into this matter. While we do so, Mr. Preucil has been suspended until further notice.' Gremillet also hinted that a further statement from the orchestra would be released in due course.
CIM president and chief executive Paul W. Hogle said in a further message: 'Bill Preucil informed me today that he is tendering his resignation from the faculty of CIM, effective immediately…. Dean Bundra and I realise that this creates a period of uncertainty for Bill's students and the Dean's office is already working with each student to discuss the options available to them… The behavior that was recently detailed by various media outlets is unacceptable, and we as a community will not tolerate it.'
Read The Strad's story on the allegations surrounding William Preucil