William Preucil named among a number of others in six-month investigation into harassment in the classical music industry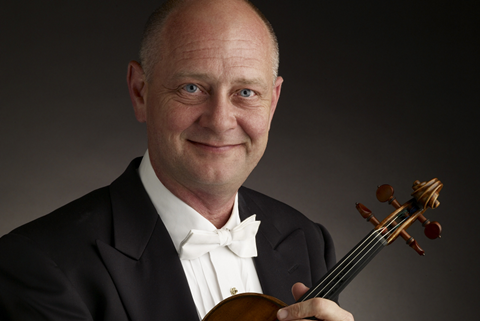 The Cleveland Orchestra's concertmaster William Preucil has been accused of sexual harassment in an exposé by journalists Anne Midgette and Peggy McGlone in the Washington Post.
The result of a six-month investigation and interviews with 50 musicians who claim to have been sexually harrassed in the course of their work or study, the article includes two allegations against Preucil. Both are alleged to have occured to violinists being tutored by Preucil at the New World Symphony orchestral academy in Miami. One accuser is maintaining anonymity while the other, Zeneba Bowers, is quoted extensively in the article.
The article (read in full here) states that the authors approached Preucil for comment on several occasions and he has not made himself available.
It is not the first time Preucil has been linked to allegations of misconduct, with an incident being reported relating to a Cleveland Institute of Music student in 2004. The Cleveland Scene subsequently eported that the music college had paid for the student to transfer to another institution to complete her studies. A spokesman for the Institute is quoted saying: 'When any issues are brought to the attention of the CIM administration, it has consistently taken prompt, immediate and decisive action to gather the facts and confidentially resolve the matter in full accordance with CIM's published policies.'