Biennial classical competition held this year in Edinburgh with 18 contestants, of which ten play bowed strings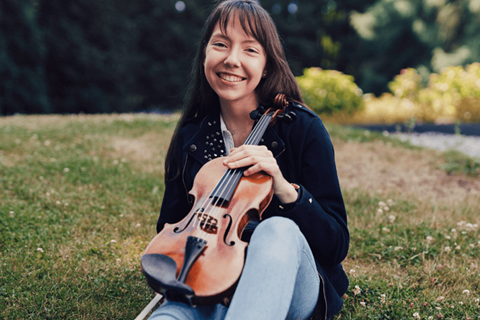 Eurovision Young Musicians, the classical music competition organised by the European Broadcasting Union, is taking place within the Edinbrugh International Festival this year.
The 18 contenstands have been nominated by their home countries either through a local competition or selected by expert committees. Ten of the 18 are bowed string players:
Maxim Calver (UK), 18, cello
Alexandra Cooreman (Belgium), 15, violin
Mira Foron (Germany), 16, violin
Tamir Naaman-Pery (Israel), 18, cello
Birgitta Elisa Oftestad (Norway), 16, cello
Nikola Pajanović (Slovenia), 18, violin
Francesco Stefanelli (San Marino), 18, cello
Indi Stivín (Czech Republic), 17, double bass
Sara Valencia (Spain), 18, violin
Klaudio Zoto (Albania), 15, cello
The remaining contestants are:
Johanna Ander Ljung (Sweden), 19, harp
Máté Bencze (Hungary), 18, saxophone
Ivan Bessonov (Russia), 16, piano
Marta Chlebicka (Poland), 18, flute
Tanel-Eiko Novikov (Estonia), 18, percussion
Bernice Sammut Attard (Malta), 18, piano
Jan Tominić (Croatia), 14, saxophone
Thanos Tzanetakis (Greece), 17, guitar
The semi-finals, in which each young musician will give a recital, will take place across 18 and 19 August. Six of them will proceed to the 23 August final at Edinburgh's Usher Hall with the BBC Scottish Symphony Orchestra conducted by Thomas Dausgaard.
The winner will receive a trophy, a €7,000 cash prize and a performance opportunity with the BBC Scottish Symphony Orchestra in the next season.
Previous winners of the competition include Julian Rachlin (1988), Natalie Clein (1994), Julia Fischer (1996), Alexandra Soumm (2004), and Ziyu He (2015).