Walther spent 14 years with the Takács Quartet, following almost three decades as prinicpal violist of the San Francisco Symphony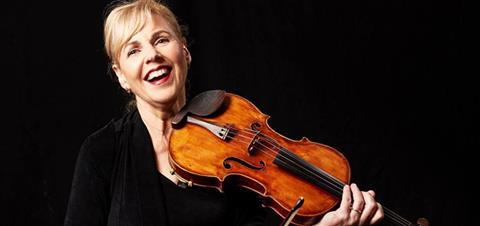 Violist Geraldine Walther has been appointed interim director of chamber music at the Colburn School in Los Angeles.
Walther, who spent almost three decades as principal violist of the San Francisco Symphony, joined the Takács Quartet in 2005 and left the group in 2019. She studied with Lillian Fuchs at the Manhattan School of Music and with Guarneri Quartet violist Michael Tree at the Curtis Institute in Philadelphia, and won first prize at the 1979 Primrose International Viola Competition.
Read Takács Quartet to welcome new violist in 2020
Read Martin Beaver and Clive Greensmith to direct Colburn School chamber programme
Read Ask the teacher – Gábor Takács-Nagy
Lee Cioppa, director of the Colburn Conservatory, said: 'Geraldine's exceptional experience as an educator and performing artist will continue to uphold the school's collaborative culture of chamber music and virtuosic teaching at the heart of the Colburn School experience.'
Walther will take up the position for the 2021-2022 academic year, after which a permanent appointment is expected to be made.