14 artists were selected to receive a total of $100,000 to address each recipient's creative ambitions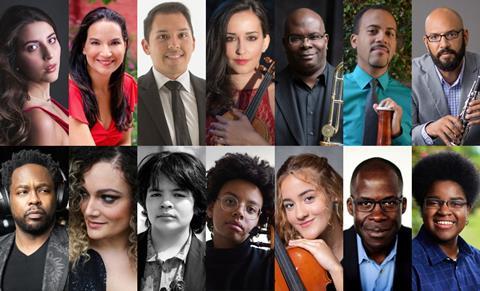 The Sphinx Organization has announced 14 recipients for this year's MPower Artist Grants.
The MPower Artist Grants are scholarships designed to empower various alumni of the Sphinx Organization, including the Sphinx Competition, Sphinx Symphony, Sphinx Virtuosi, Sphinx Performance Academy, Sphinx Medals of Excellence, Sphinx LEAD, and EXIGENCE to achieve their career objectives in classical music.
The primary purpose of MPower Artist Grants is to empower artists' careers, with competitive applications requiring illustration of grant impact. A total of $100,000 was awarded among the recipients, with individual grants between $2200 and $15,000.
The recipients are:
Maia Aramburú
Maureen Conlon-Gutierrez
Austin Cruz
Karla Donehew Perez
David Jackson
Francisco Joubert Bernard
Alex Laing
Will Liverman
Jannina Norpoth
Cyrano Jett Rosentrater
Simone Seales
Valeria Serrano
Kenneth Thompkins
Dr. Ciyadh Wells
Full details of the recipients' grants and projects can be found here.
The Sphinx Organization is a social justice organisation dedicated to transforming lives through the power of diversity in the arts.
Focused on increasing representation of Black and Latinx artists in classical music and recognising excellence, Sphinx programmes serve beginner students to seasoned classical music professionals, as well as cultural entrepreneurs and administrators.